Spain has been singled out as that country in what is set to be a particularly important year, 2023. As we emerge from the turmoil of the past few years, the 50th anniversary of Picasso's death will be marked around the world, seeing France and Spain join forces to celebrate one of the greatest artists of all time, who was born in Spain but burst onto the art scene against the avant-garde backdrop of twentieth-century Paris, then in the throes of an artistic revolution. Having started out as simply an artist, he eventually become an accomplishment craftsman, working on set and costume design.
Paris is once again set to shine bright on the global stage, only this time it will be thanks to the generosity of Maison&Objet, which is poised to shine a light on talents who straddle all design disciplines, turn their backs on classifications and specific trends, blend craftsmanship with cutting-edge technology, intrinsically value sustainability and place humans and their wellbeing at the very heart of each objective, strategy and process. 
In a globally connected world where the lines between the digital and physical realms are becoming increasingly blurred, design can help us understand the transformations and transitions of the twenty-first century. Modern-day design plays a significant role in enhancing people's lives and fostering a more conscious and committed approach to environmental change and global sustainability.
This is demonstrated by each and every one of the talents who have been hand-picked to represent the dynamism of Spanish design.
Although Spanish design as a whole has a somewhat fragmented image, a number of characteristics are nonetheless shared by the country's designers, brands and projects:
Creativity and passion + Commitment and sustainability + Quality and innovation
Multidisciplinary jury
This edition's jury has a design vision that has been shaped by constant change and the continuous need not only to embrace challenges but to rapidly assimilate and adapt.
They are all veritable design activists, driving design forward with outstanding leadership across a variety of fields. They champion, support and promote causes and initiatives related to global design and architecture.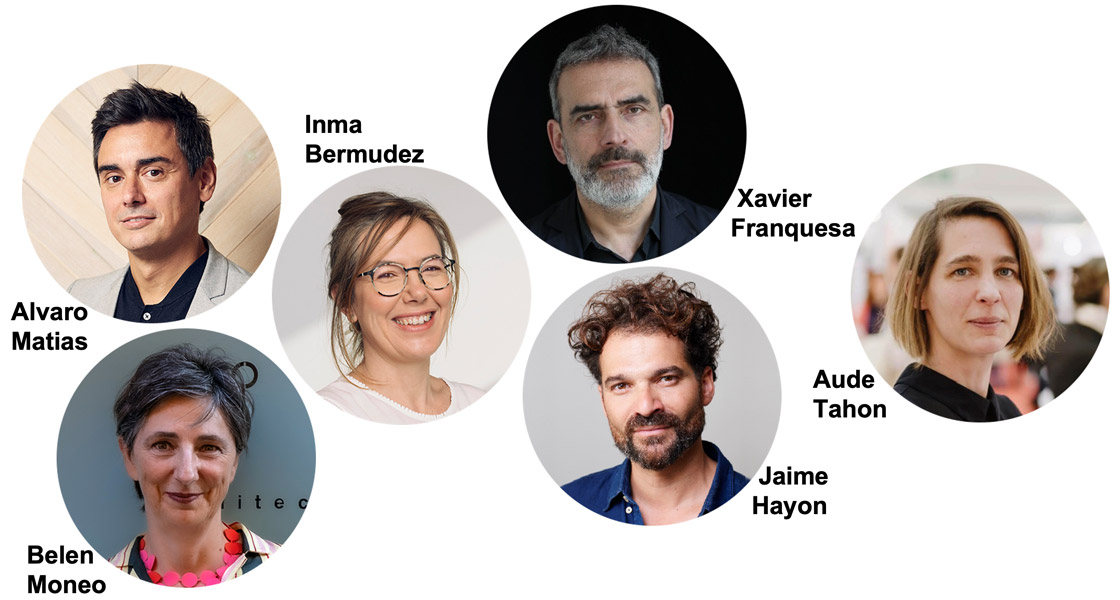 Jaime Hayon
Jaime Hayon is one of Spain's best-known names on the global design scene. Since starting out as an industrial designer, he has truly broken the mould by expressing his creativity across all fields of design, expressively and playfully turning design into his own fully-fledged artform.
Álvaro Matías
This particular edition of the Rising Talent Awards has been put together in partnership with the Madrid Design Festival, inspiring Álvaro Matías, who has been the Festival's Director since back in 2017, to honour Maison&Objet with his generous participation. The Festival is now in its fifth year, cementing Madrid's position as an international springboard for contemporary design. Álvaro Matías is the founder of Almadás and the CEO of Wander, a brand that uses creativity, content and communication to drive change.
Belén Moneo
Belén Moneo is an architect, urban planner, interior designer, product designer and co-founder of the Moneo-Brock studio. Her creations and designs, whether in urban or rural settings, demonstrate a commitment to sustainability that promotes a new sense of harmony between mankind and the environment.
Inma Bermúdez
Inma Bermúdez, Spain's 2022 National Design Award Winner, is one of the country's best-known designers. As a product designer, she is committed to democratising design and making good design accessible to all. She also promotes projects that straddle the line between traditional craftsmanship and the search for new materials. 
Xavier Franquesa
Xavier Franquesa is the founder and director of Barcelona's IL.Lacions design gallery, as well as being a talent scout, creative director and interior designer. He explores the connections experimental design can forge through the use of innovative materials and a unique creative approach.
Aude Tahon
Textile artist and President of the Ateliers d'Art de France fine crafts federation from 2016 to 2022, Aude Tahon encouraged SAFI - organiser of Maison&Objet Paris - to set up a specific CRAFT category of the Rising Talent Awards, in order to meet the expectations of buyers looking for the attractive values of art crafts.
"This is a unique moment in the history of Spanish design, and enabling the message to resonate from Maison&Objet in France is both generous and exceptional",
said Belén Moneo, architect and designer, 2023 M&O Rising Talent Awards jury member. 
RISING TALENTS 

MARTA AYALA HERRERA
Córdoba
Marta Ayala Herrera's creative approach is based on experimenting with processes and playing around with a variety of materials, especially those that cost very little. Her creations are highly coherent, and she relentlessly searches for new functionalities through dissociable designs that flaunt handcrafted finishes and a sensitive blend of materials. She has exhibited at CasaBanchel in Madrid, Milano Design Week, Ventura Lambrate in Milan and Lille World Design Capital.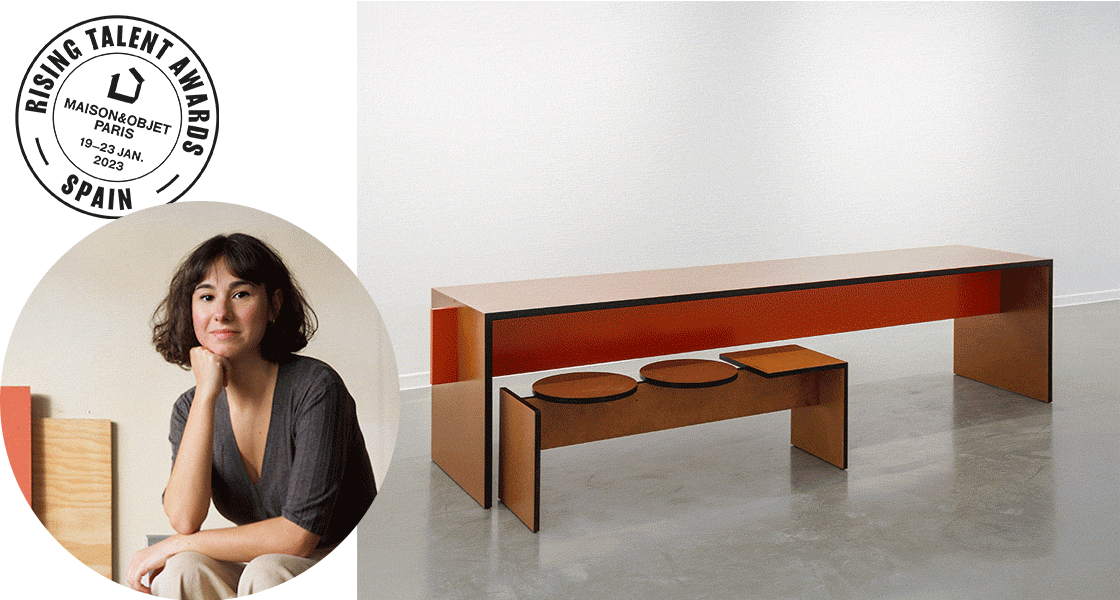 Her work focuses on people and their surroundings, and her commitment to the environment, gender equality and social change is plain for all to see.
The fragility of her designs is truly striking, and her pieces are often imbued with an existential message, as is the case with Nebula Mirrors, 2 to 1, or her furniture for Mustang. Her store designs for Kling, meanwhile, are overtly playful, offering her own unique reinterpretation of the Memphis style.
Marta Ayala Herrera initially studied design engineering, specialising in industrial design at Nebrija University in Madrid. Her professional collaborations began with the Ciszak Dalmas studio, Doiy Barcelona, the Madrid Design Festival and La Casa Encendida. She received the Injuve Award in 2013. Her studio is currently based in Poblenou, Barcelona. 
http://www.martaah.net/ 
MAX MILA SERRA
Barcelona
Max Milà Serra's vision revolves around light, which he projects onto a multitude of materials and surfaces to capture its endless modulations and nuances. His designs featuring unpolished rocks and plants are particularly outstanding, and the way in which his pieces are exhibited creates a sophisticated yet ancestral aura.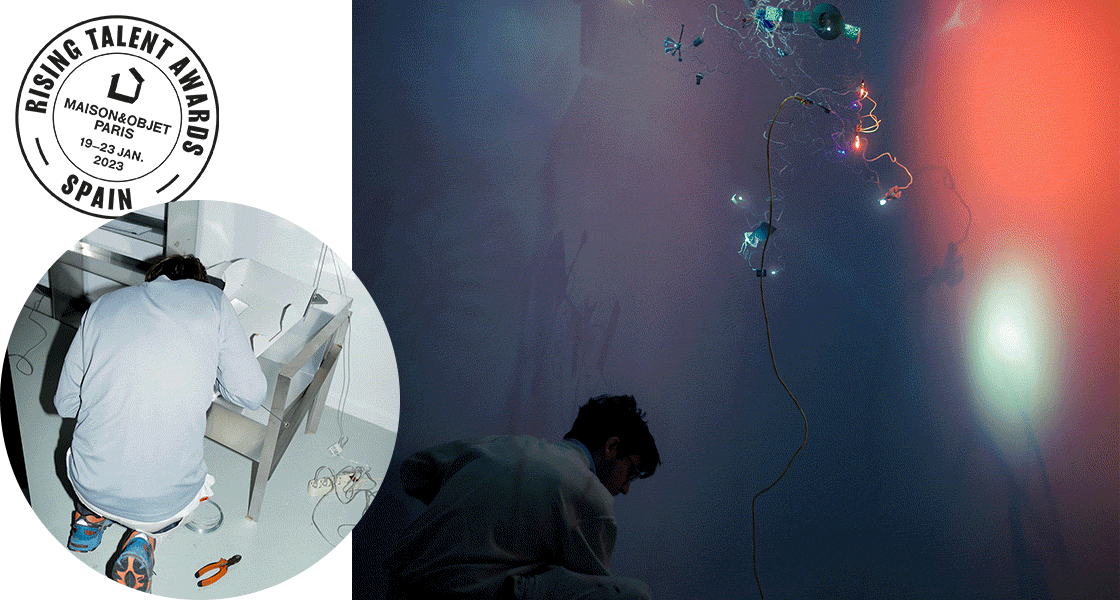 His work aims to use light to explore other human dimensions, stirring up emotions and sparking new connections through sustainable lighting connected to nature. 
Having studied industrial design at the Elisava school in Barcelona, Max Milà Serra embarked on a collaboration with the Antoni Arola Studio. He has focused his work as a designer on experimental and creative lighting, and has taken part in numerous events including LLum, Fad Fest, the Madrid Design Festival and London Design Week. 
www.maxmilaserra.com
MIGUEL LEIRO
Santiago de Compostela
Miguel Leiro is a designer who moves with ease between the industrial and artisanal spheres, and the pieces he produces blend function with an innovative creative stance. The flexibility of the materials, the way in which they are assembled and their various possible uses are in no way predetermined, systematically requiring interaction with and intervention from the user.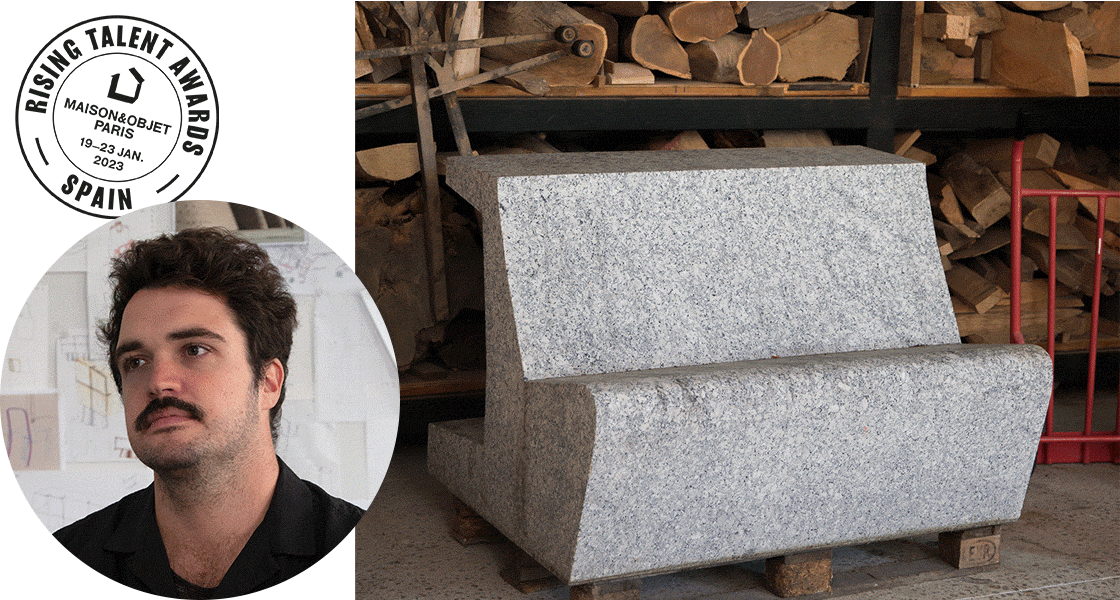 Over the years, he has adopted a multidisciplinary approach to his work, embracing the dissemination of design, design curation and object and furniture design.
Pieces such as Abu Table, Hat Lamp, Reliquary, Brocca and AIM Cart bear witness to the diversity of materials and the multiplicity of techniques that shape his vision as a designer.
Miguel Leiro studied design at the Pratt Institute in New York. He has collaborated with numerous architecture, art and design studios, including Moneo-Brock, Juan Uslé, Victoria Civera and Jaime Hayon. He has also showcased his work on many occasions, including at the Madrid Design Festival, Experimento Design, BID Bienal Iberoamericana de Diseño, COAM Colegio de Arquitectos de Madrid, and Zona MACO Design México. He is the founder, curator and director of the MAYRIT design biennial, a festival for alternative designers focusing on experimental design.
www.migueleiro.com
TORNASOL STUDIO
Madrid
Inés Llasera and Guillermo Trapiello
The Tornasol Studio's work straddles the line between architecture, the visual arts and object design. They use a variety of different approaches to study spaces and the elements with which they are composed, focusing on light, movement, colours, scale and materiality.
The majority of their work is shaped by the desire to explore new ways of representing reality and multifunctionality. y.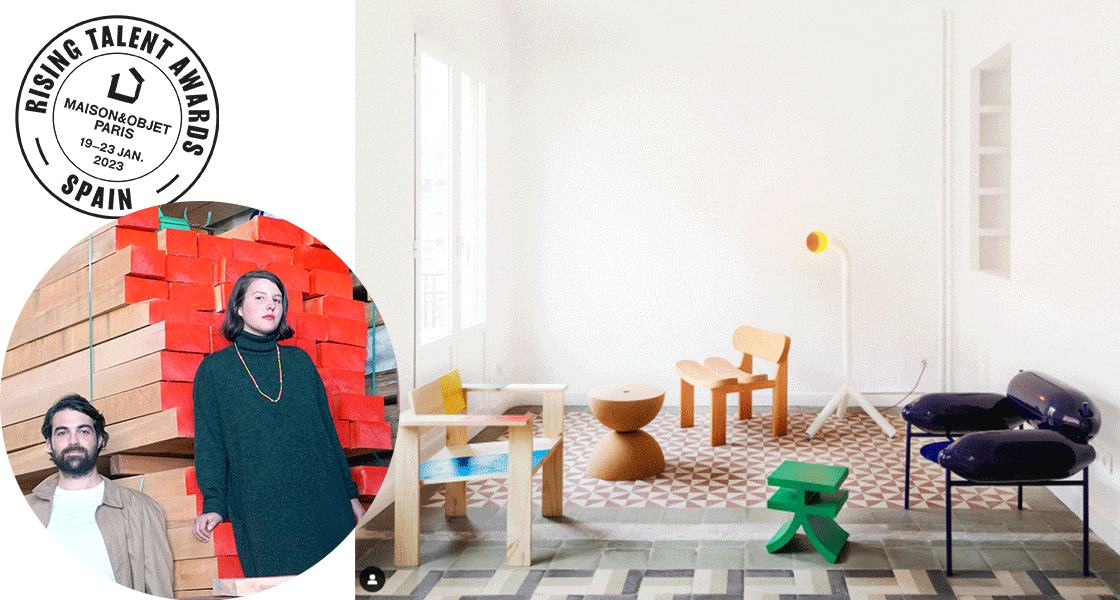 Their studio is based in an old drying house in Trujillo that they themselves have refurbished, turning it into a space where objects and furniture come together with fluidity and ease, making it the perfect backdrop for their Mikado collection, Marea stool, Deriva armchair and Atardecer lamp.
They strive to refurbish spaces with locally sourced materials, seeking sustainability in every process and in every detail of their designs, and showing the utmost respect for social change and the environment.
Inés Llasera and Guillermo Trapiello founded their studio in 2017. Llasera is an industrial designer and Trapiello is an architect and cartographer. They have a workshop in Trujillo, Extremadura, and an office in Madrid. The studio has forged strong links with artisans and designers both in Madrid and in rural areas.
www.tornasolstudio.com
MARTA ARMENGOL
Majorca
Marta Armengol's highly conceptual designs are clearly imbued with the kind of radical craftsmanship that could almost be deemed poetic. Her experimentation with materials results in the creation of unusual shapes and textures, and she enjoys exploring the creative possibilities of everyday objects and light. Her designs have been incorporated in Rosalía's stage sets, and she has exhibited at numerous events and venues including Barcelona Design Week, the Palais de Tokyo, the Dutch Design Festival, and the Mayrit Biennial.
One of her most recent projects involved designing the interior of the Camper shop in Valencia, with the end result truly capturing the essence of her vision and direction. The design makes clever use of both lighting and textures, resulting in swathing shapes that immerse visitors in a playful and highly nuanced space.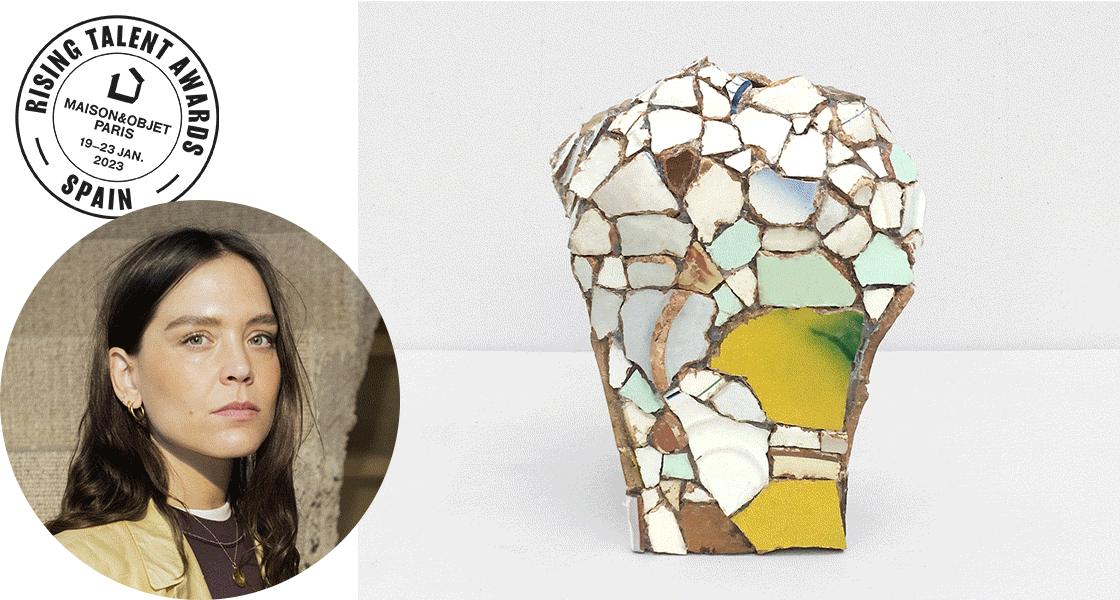 Her work is underpinned by an approach that fosters extreme sustainability whilst retaining beauty and poetic sensitivity. She is passionate about pushing materials' boundaries, enabling them to be reused or recycled. She also enjoys using design as a vector for sharing conceptual messages, as with The Plastic Kingdom, an installation she created for LOOM Barcelona.
Marta Armengol trained as an architect at the Barcelona School of Architecture. Her work spans a number of disciplines, including architecture, design, sculpture, scenography and the creation of artistic installations. The spaces she designs are a celebration of craftsmanship, combining glass with numerous other materials, resulting in an aesthetic that is akin to art.
www.martaarmengol.com
ALVARO ARAMBURU
Madrid
Alvaro Aramburu is based in Sweden's Dalsland forest and predominantly works with wood, a material that not only suits his attention to detail but also nourishes his desire to hone his creativity. His work is underpinned by a fascination for everyday objects, which he examines from exciting new angles. Design function is never his primary objective, preferring to distance himself from a piece's domestic purpose with a view to sparking emotion or reflection.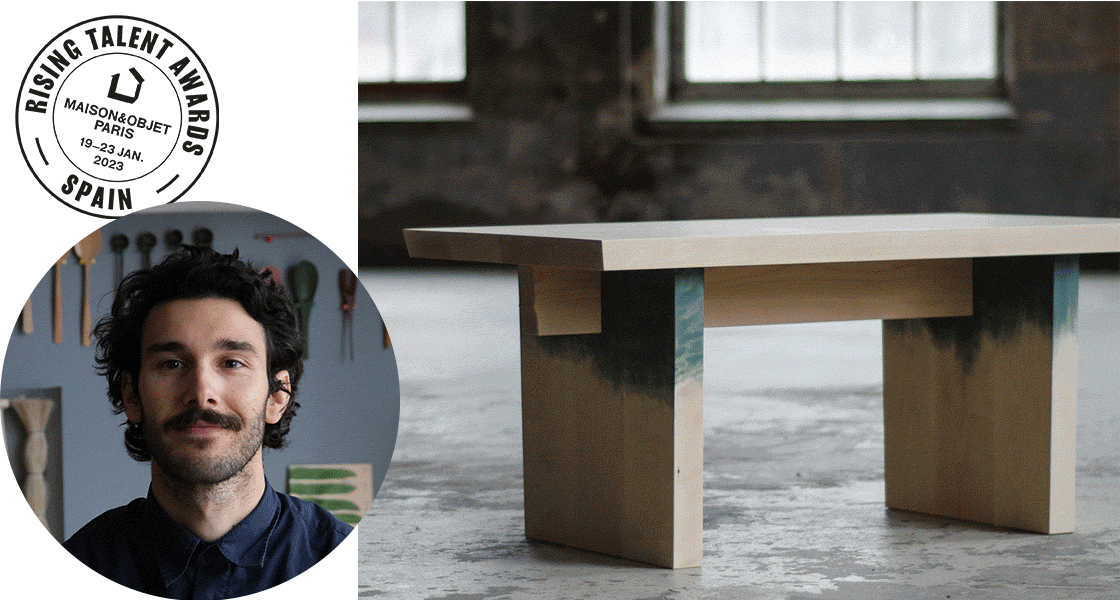 His work explores colour, texture and light, resulting in pieces that flaunt unique and surprising finishes. His designs consistently celebrate the many nuances of wood, as can notably be seen in his Klana, Torii, Lidia and Selekto furniture collections and in his Spoons, Anamnesis and Finding the Grain artwork.
His commitment to the environment speaks for itself, guided by a respect for nature and the desire to care for forests as a natural resource.
Alvaro Aramburu studied industrial design in Madrid before going on to study Applied Arts at HDK Steneby. He predominantly works with wood, creating furniture and unique handmade objects. He is also part of a collective that promotes Swedish design, and Studio Växt, a co-working space that fosters design development. His work has been exhibited at the Espacio Intermedio design gallery.
www.alvaro-aramburu.com
JOSEP SAFONT
Barcelona
Textile artist Josep Safont is a talented craftsman who boasts a real flair for experimenting with textiles. His highly ethereal pieces blend carpets of colour with geometric motifs. The looms on which he produces his textiles take price of place in his workshop, surrounded by a multitude of scraps of cotton and felt emblazoned with black ink, embroidery and endless juxtapositions of thread.
La Ceba som tots, Gràcies and the Suite Vulnus project use textiles, sewing, embroidery and weaving to express sensitivity, giving the notion of domesticity a contemporary spin through textile art.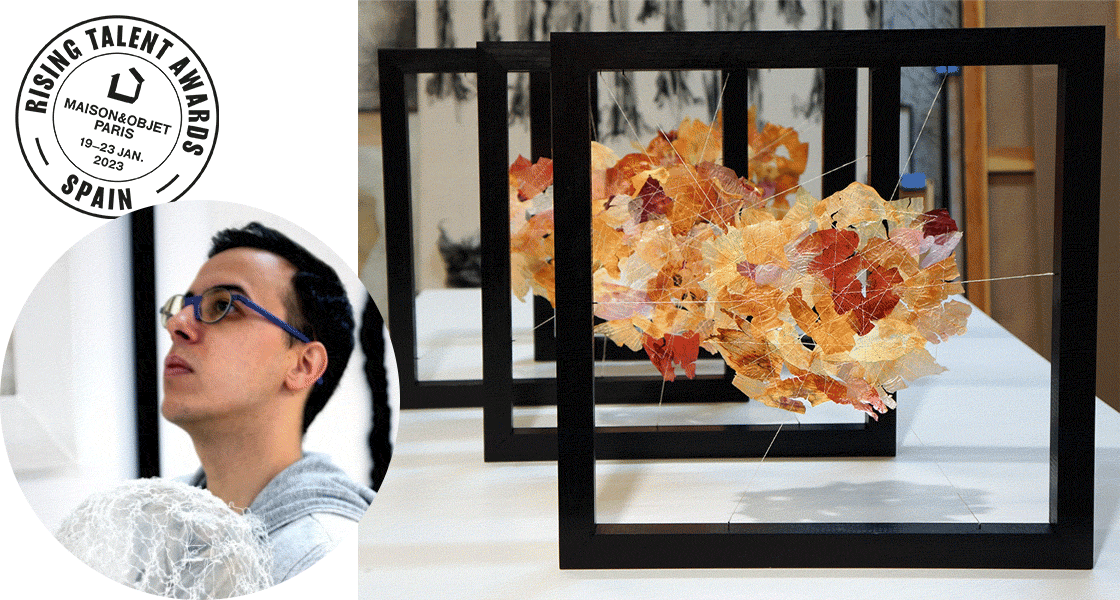 Josep Safont is committed to using natural materials and crafting unique pieces, with weaving forming the words of his new communicative language.
Having trained at the Massana Arts and Design school in Barcelona, Josep Safont decided to dedicate his career to craftsmanship and textile art, and fibres now form the natural thread that runs through his evocative and lyrical creations. In 2020, he opened his own studio in Barcelona, where he weaves his vision and ideas, perfecting volumes, layouts and experimental finishes surrounded by his looms. He is also an ambassador for the Michelangelo Foundation's Homo Faber project.
www.josepsafont.com
Maison&Objet Paris - Jan. 2023 - Hall 6