Japanese design has always been championed and backed by Maison&Objet, and consistently holds a prominent place in the Parisian trade fair's programmes and directories. Having already been celebrated back in September 2011, Japan's up-and-coming design talent is now poised to take centre stage at the trade fair once again, with the Rising Talent Awards in Hall 6 set to shine a light on Japanese design from 20th to 24th January 2022 - a golden opportunity to discover this young generation's ambitious creations and unbridled imagination.
SAFI, the organiser of Maison&Objet* together with Ateliers d'Art de France, have decided to create a new category – Rising Talent Awards Craft. This new aspect of the award is supposed to meet the buyers' expectations and crave for the attractive values of Craft. Craft has always been a unique offer among the design offer of Maison&Objet and it only made sense to encourage emerging talents in this section of the show as well. With core values such as inspirational creativity, handmade one-of-a kind pieces or limited series, in the intimacy of a workshop, Craft offers a specific concern on quality and durability, that were here way before the pandemic.
"Our Craft is at the heart of the market's challenges. This evolution of the Rising Talent Awards reflects this reality" says Aude Tahon, President of Ateliers d'Art de France.
*Maison&Objet is organised by SAFI, a subsidiary of Ateliers d'Art de France and RX France.
A prestigious jury
The January edition will focus on six contemporary Japanese designers who are currently carving out a brand-new path in the country's creative landscape. Each of the talented winners has been hand-picked by a prestigious jury chaired by internationally acclaimed architect Kengo Kuma, accompanied by leading names in the world of Japanese design: 
- Noriko Kawakami, Associate Director of the 21_21 Design Sight museum; 
- Ryuko Kida, Branding Director for ELLE DECOR Japan;
- Jo Nagasaka, architect at Schemata Architects;
- Kinya Tagawa, a prolific and multi-award-winning designer-engineer;
- Masaki Yokokawa, founder of Welcome Co.,Ltd, which groups together numerous specialist lifestyle brands;
- Ikko Yokoyama, Lead Design & Architecture Curator at the M+Museum in Hong Kong.


Propelling rising Japanese design talent onto the global stage 
"The Rising Talent Awards are a crucial springboard for helping up-and-coming design talent break onto a global stage," comments Kengo Kuma. "Although each designer has their own specific field of expertise, we have noted that they have all embraced a multidisciplinary approach to design. Technological developments have now made it possible to translate digital design into something truly tangible, and these designers strive to imbue their digital creations with an authentic sense of tactility. This is clearly a universal trend. The more digital techniques progress, the more design draws on those techniques to explore a whole new dimension, giving rise to innovative experiences." His words can't help but pique our interest, inspiring us to delve a little deeper into each designer's world.
Can a piece of paper dance? Play music, or even fly? Haruka Misawa plays around with this material to make it work in innovative ways, tapping into previously unexplored territory. Her "Doshi" (literally "paper in movement") project gives paper a single-minded ability to act "like its own boss".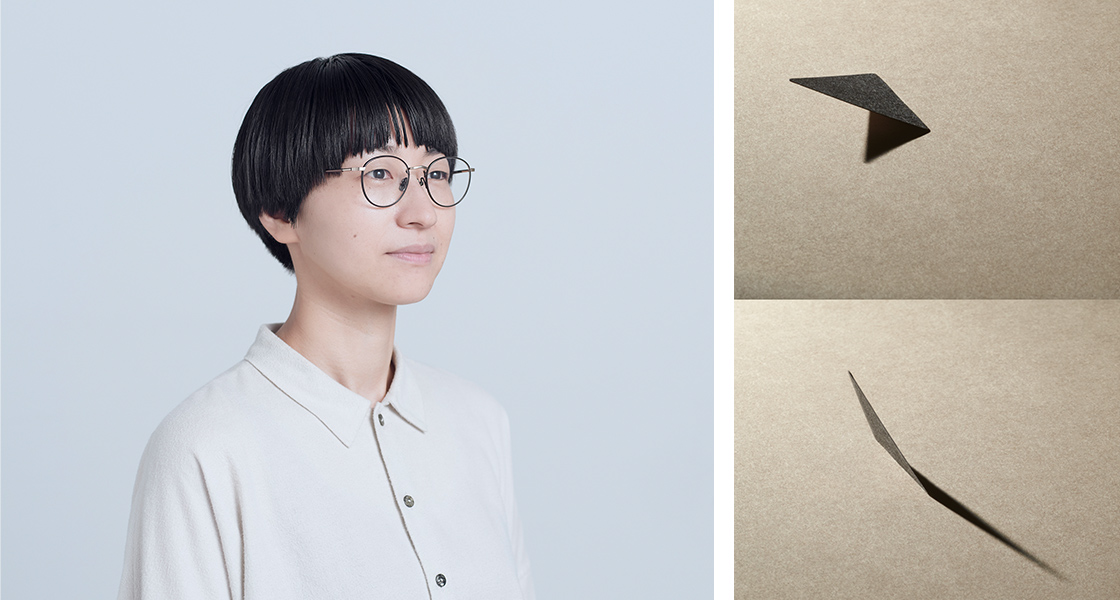 Satomi Minoshima, meanwhile, is interested in exploring skin, that human material that acts as an interface with the environment. She examines it from a social and poetic perspective, imbuing it with tactile information that would escape the gaze alone. Her unique creations straddle the boundary between graphic and 3D design.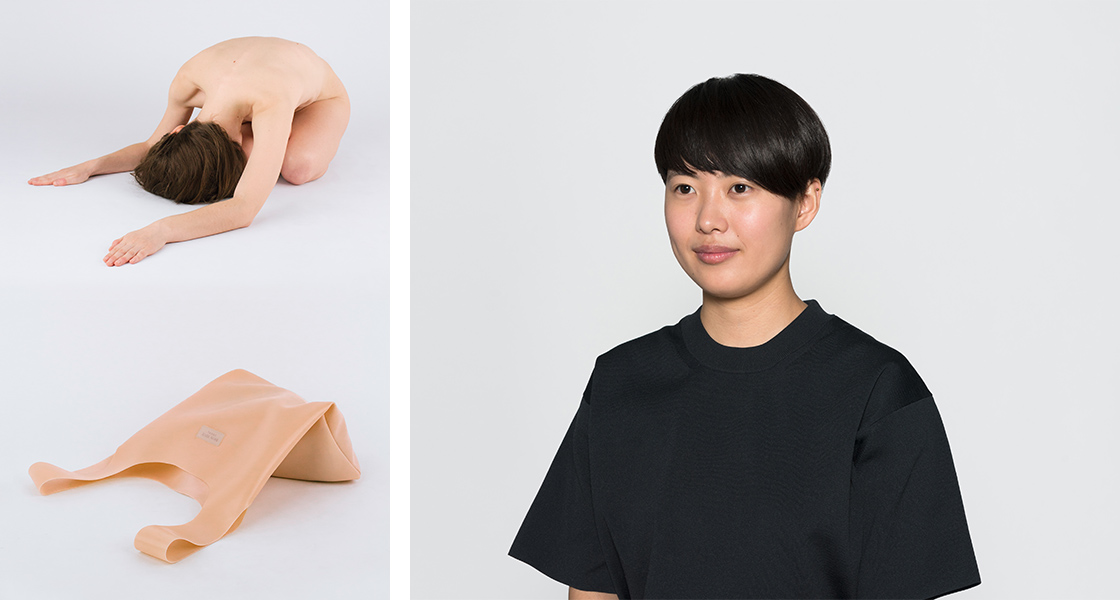 Yuri Himuro focuses on methods of communication. Her medium? Textile design. She invites her audience to pick up a pair of scissors and cut into her double-layered fabric, giving everyone the opportunity to create their own delightfully unique motifs and designs.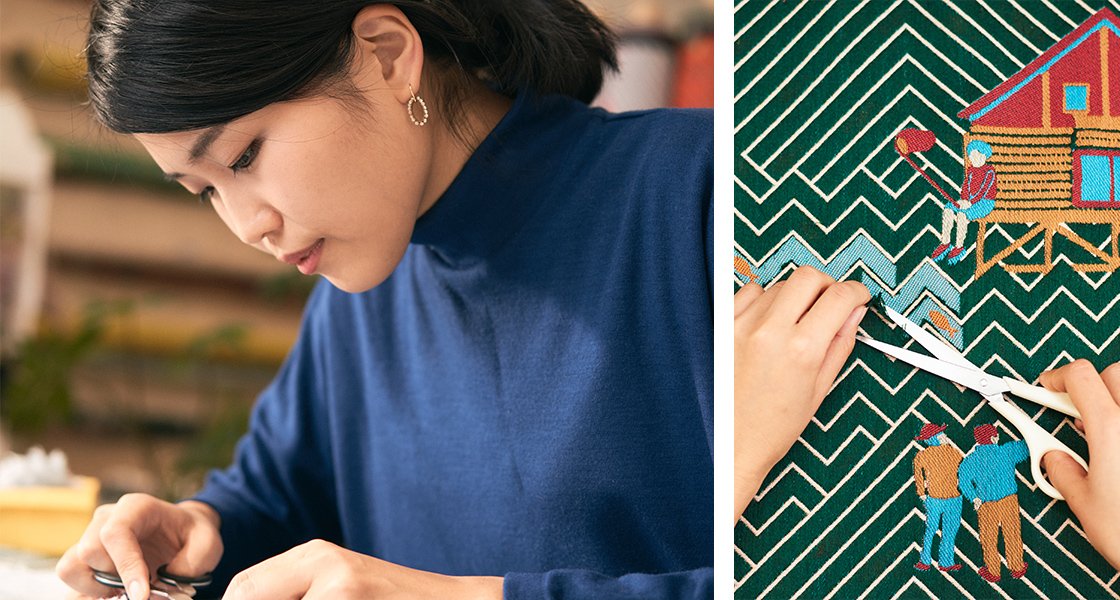 Is rust a bad thing? Yuma Kano certainly doesn't think so, choosing to champion the material and even turning it into something truly special. In his hands, rust becomes an exciting new material that can be applied to a whole host of products, adorning them with an attractive and inspiring finish that flaunts an ever-changing appearance. The Rust Harvest project lifts the veil on his innovative techniques, celebrating the material's many uses.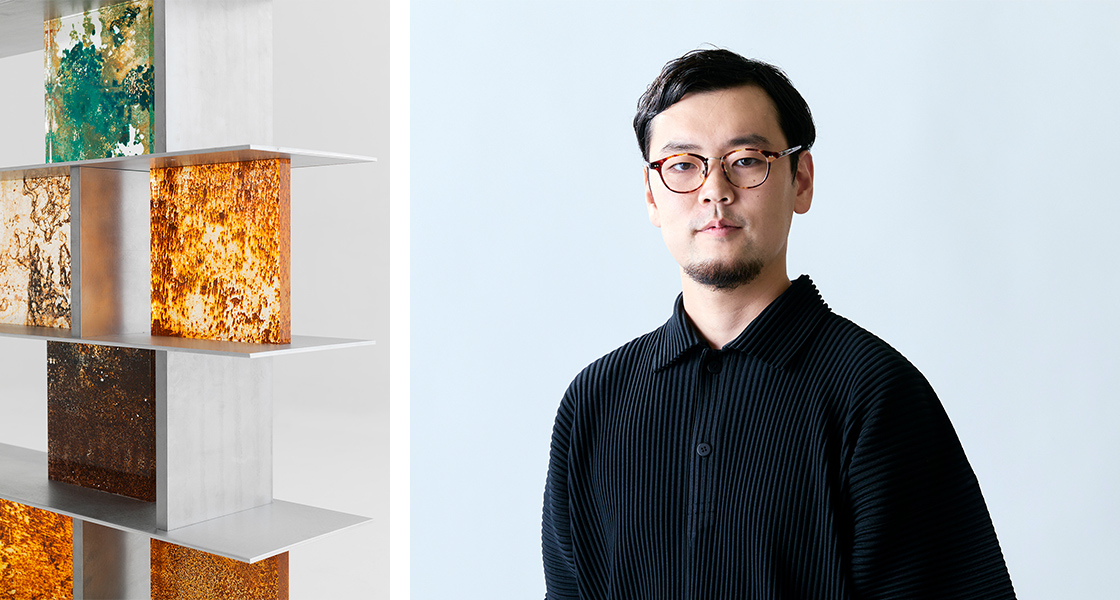 Baku Sakashita serves up his very own take on traditional Japanese paper lanterns, preferring a deconstructed version that recreates the "ma" (space) between the light source and the paper. The way in which the geometric shapes and the light source playfully interact casts shadows that dance across the surrounding walls and floor.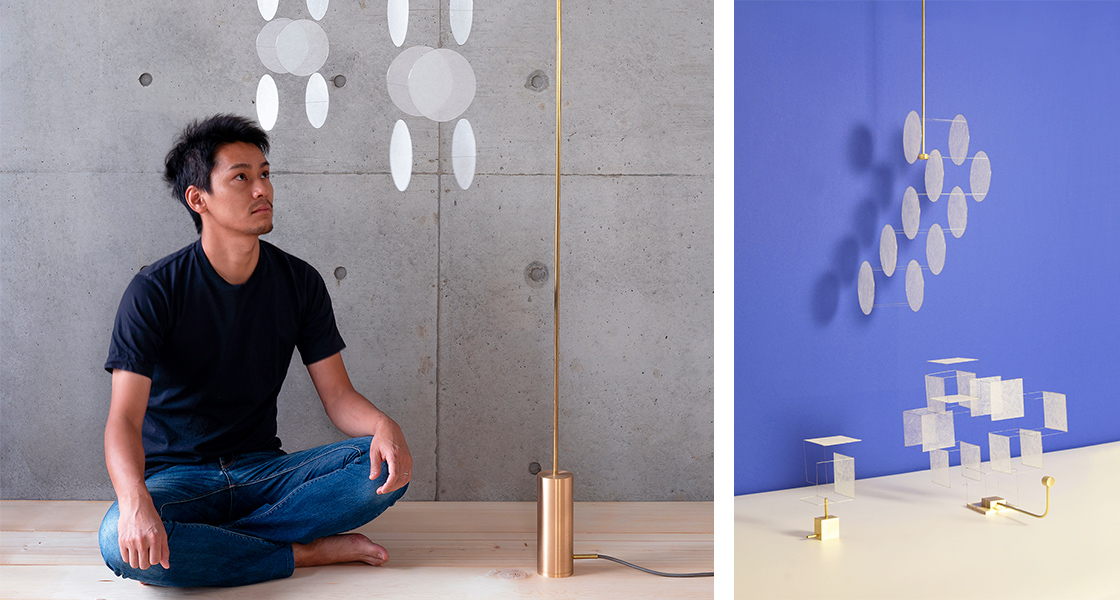 Kodai Iwamoto's eye is drawn to places where most people's gaze fails to linger. His PVC HANDBLOWING PROJECT, which applies glass-blowing techniques to PVC pipes, results in one-of-a-kind, distinctly timeless pieces, whose humble beginnings and creative process are almost impossible to discern.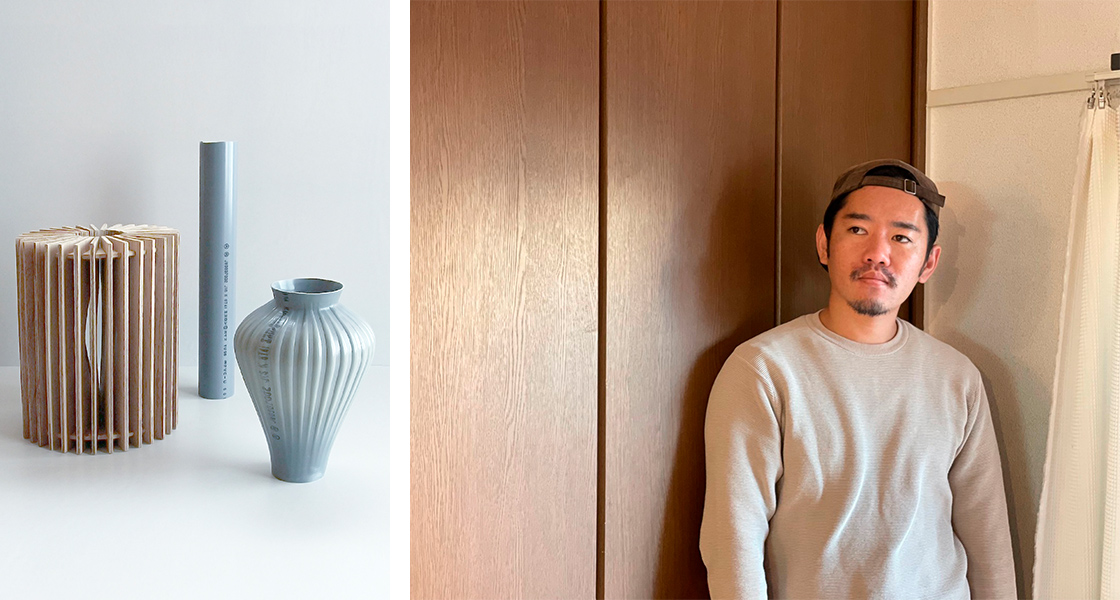 The final word on the class of 2022 goes to Kengo Kuma: "
As an architect, I always think it is important to consider the relationship between the urban space and the object. It fosters the emergence of another form of design, and it is precisely that connection that will serve as a common thread in forging a new relationship with society. I would encourage absolutely everyone to cultivate a broad, global outlook through their work."
New and noteworthy in January 2022 – A new Category in the Rising Talent Awards
The mission of the new Rising Talent Awards Craft, was entrusted to the Union of Craft -  Ateliers d'Art de France. For this first prize, joined with the Bureau du Design, de la Mode et des Métiers d'Art de la Ville de Paris, they reward the ceramist Toru Kurokawa. His works which address the themes of the universe and physics are present in museum collections around the world, and will be exhibited in Hall 5A on the CRAFT section.
"For years, Ateliers d'Art de France has nurtured links and partnerships with Japan. Our two countries share common vision and values. Art&Craft are intrinsically carriers of the heritage and artistic identity of our respective countries", underlines Aude Tahon, President of Ateliers d'Art de France.  
"The sculptural pieces of Japanese Toru Kurokawa are impressive. His research has enabled him to make his pieces dance, to contort them, without losing their balance, without ever collapsing. 
He relies on the physical and plastic qualities of ceramics, thus pushing the limits of the material playing with volumes and balances between the empty and the full."