Pierreplume

What is it? Acoustic wall coverings
Where are they from? France
The brand's history: In 2013, Camille Chardayre and Amandine Langlois presented their graduation project for the Ecole Boulle: wall coverings made from recycled textiles, featuring a mineral look. A year later, their eco- and design-friendly texture appeared in a photo in Le Monde, covering the walls of Anne Hidalgo's campaign headquarters. This project, like those they've launched as part of the Prémices & Co collective that brings together four designers and interior designers, highlights existing materials, and participates "in a simpler world where the environment and social concerns are a starting point for creative design".
The innovative idea: Warming up spaces visually and aurally
Their signature product: Their granite covering that adorns the Faguo boutique in the Marais district in Paris
Everyone's talking about: Architect Marie Deroudilhe chose Pierreplume for the walls of Alain Ducasse's Sapid restaurant in Paris.
What makes Pierreplume stand out? 
Amandine Langlois: We utilize materials that are usually used for insulation or padding, and we give them a design-like texture. Our added value is that we work with fibers that were previously hidden to create a beautiful, eco-friendly, high-performance decorative product. They look like blocks of granite, marble, or slate, but they're really featherlight textiles that, when applied to wall spaces, provide a top-quality acoustic experience for noisy places such as open spaces, restaurants, entrance halls, or intimate spaces, offering a cozy ambiance like that of bedrooms or private offices.
What are you preparing for the Future On Stage pavilion at the September fair?
AL: To show off all the possibilities of this over-70%-recycled fiber, we've designed special shapes and cut out unprecedented dimensions. Beyond just our range, we'll be presenting our custom cutting service for this material to the world.
And what happens after this?
AL: We realized that our process could be interesting for other domains than just interior design: for furniture, for example, but also small partitions, acoustic barriers, or packaging, with thermo-forming. We're also in contact with an automotive accessory firm, but we can't reveal more for now…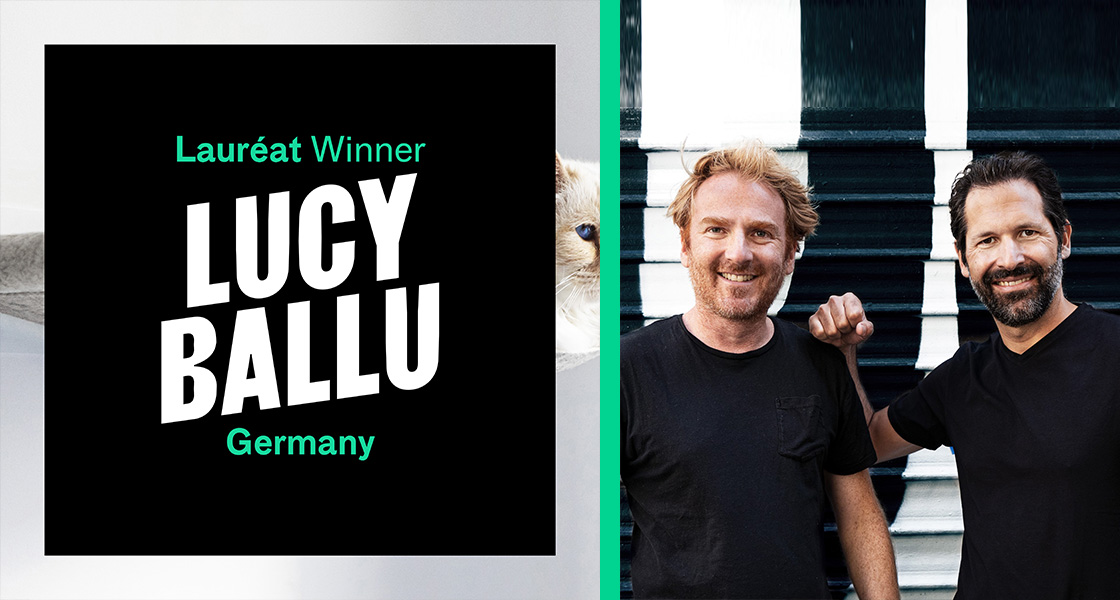 LucyBalu

What is it? Design-focused furniture and accessories for cats.
Where are they from? Germany
The brand's history: Originally designed for an animal shelter in Munich, LucyBalu cat accessories are delighting thousands of little felines in Bavaria and around the world, without ruining their owners' interiors. Toys, scratching posts, bowls, climbing or sleeping stairways…each creation is designed to be a piece of furniture and has been validated by a veterinarian.
The innovative concept: The beeswax cloth to wrap up and preserve cans that have been opened.
Their signature product: The Float Cat lounge chair or the Swing Cat hammock.
Everyone's talking about: A luxury collab with Choupette, Karl Lagerfeld's cat!

What is LucyBalu's signature element? 
Sebastian Frank: We're the first in the pet market to rethink cat accessories from an interior design point of view. Our vision is for cat owners to live in an elegant home that's adapted to their pet's needs. We must always keep our two clients in mind: the cats, on one side, and the cat owners, on the other. Each product is designed to improve the lives of both.
What are you preparing for the Future On Stage pavilion at the fair in September?
SF: We're delighted and proud of the Future On Stage award and of the opportunity to demonstrate our innovative approach to an international audience in the home and decor sectors, because we see our objects as interior-design pieces. We're currently working on our exhibit concept and on the materials we want to provide to professionals who'll be visiting our stand, as well as any retailers interested in our approach. And of course, it will all be ready at the last minute…We'll have some brand-new designs to show off, and we'll be bringing along some VIPs (Very Important Pets!), as well as a feeling of Glamour…without saying too much, just know that a very famous special guest will be joining us at the fair…
And what happens after this?
SF: We'll be launching a truly unique travel collection for cats and small dogs. We're also preparing to launch an exclusive collaboration we've been working on for over a year now with the Sieger Design firm. For the moment, it's hush-hush…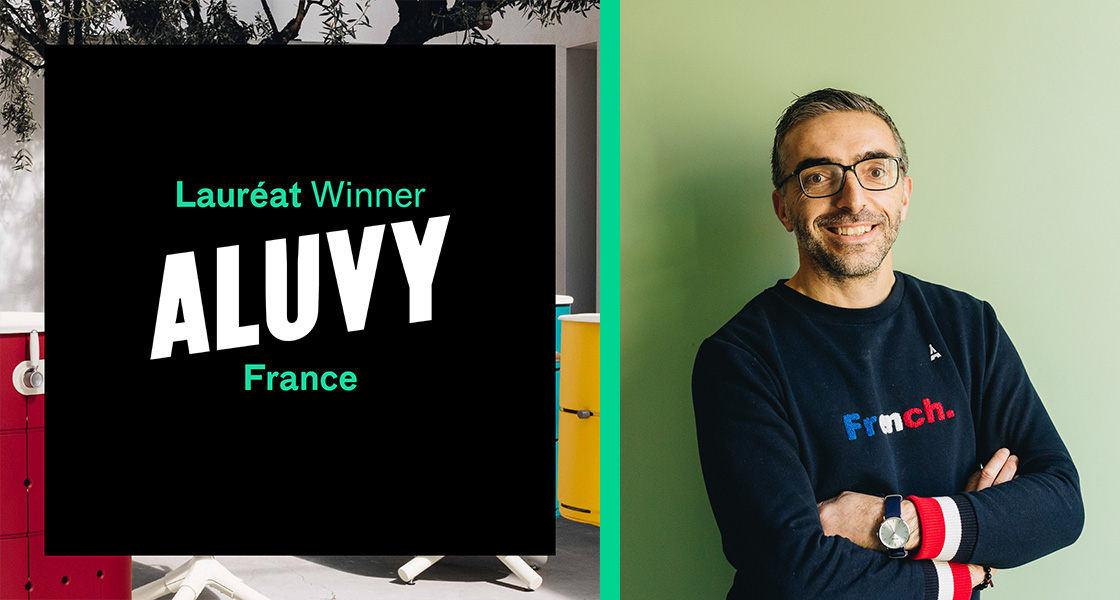 ALUVY

What is it? Barbecues and outdoor furniture
Where are they from? France
The brand's history: Founding ALUVY amid the lockdown in April 2020 was more than a gamble! Based in the Isère region, this concept came from two friends who love décor, with a background in the digital sphere and the aluminum industry. Why barbecues? Because they found them ugly. Knowing absolutely nothing about the industry allowed them to stay focused on the concept that no one believed in: that barbecues shouldn't just be for guys anymore. 
The innovative concept: A barbecue that you want to show off
The signature product: The Lulu style in lime green.
Everyone's talking about: The collab with TV presenter Cécile Simeone that brings the warm shades of color she loves to the entire product range (Lulu, Marcel, Sam, Jean et Josephine).
What makes ALUVY stand out?
Jean-Pierre Cauchy: We started with the idea that all barbecues seemed to look the same. Indeed, when we asked couples, women often commented on the look of the barbecue. With ALUVY, you can choose a style that matches your outdoor decor and that you won't see in everyone's garden. It's no longer a masculine item; it's design-inspired and easy to use. Initially, people looked at us strangely when we told them we were going to make colorful barbecues.
What are you preparing for the Future On Stage pavilion at the September fair?
We're going to present something simple built around our five products. This special device will be a gamble for us because we've been 100% French up to now. So, we're preparing content in English. The most important thing for us will be to chat with all the people who'll be coming to see us.
And what happens after this?
We're managing many different things on the production side, and we haven't had the time to optimize our purchasing. We've launched products to get them out there quickly, and now, our company needs to become profitable. We'll be devoting 2023 to streamlining costs so we can launch new products in 2024. With our Jean add-on module, which sits alongside the barbecue, we're broaching a topic that deserves to be explored in summertime cuisine. We have something really cool here that deserves to be developed!