The former combines fine crafts with new technology, with one foot in the past and the other firmly in the future. In this trend, designers develop materials with the help of physicists, fabrics are adorned with silk, copper, and LED threads, sofas become fully connected objects, and waiting lists grow longer for these ever-more-exclusive objects of desire.
The latter rides the pop culture wave, taking inspiration from street culture, driven by a generation raised on reality TV, Instagram, and Tik Tok and attentive to values of inclusion. With this trend, luxury takes to the street, "Master Chefs" seen on TV become the superstars of the cooking world, limited-edition sneakers fly off the shelves at high prices, and street artists like Banksy and JR now adorn collectors' living rooms.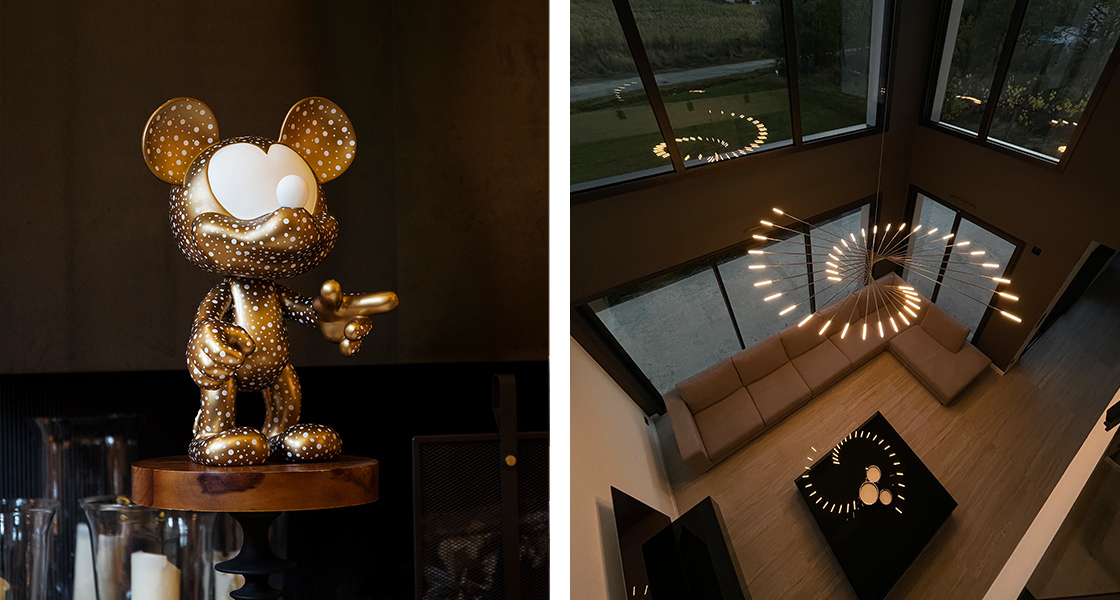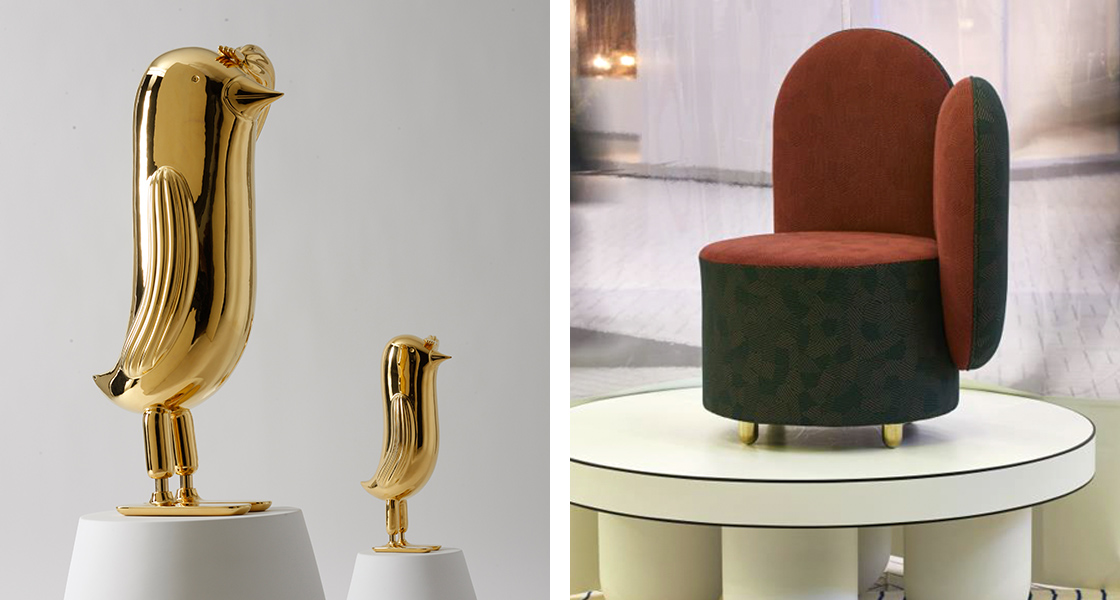 Echoing these emerging currents, this edition will focus its premium offer in Hall 7, aptly named "Signature". This zone will provide a showcase for the industry's most creative brands and design houses, where signature pieces by international design stars will be featured, such as the highly prominent Maison Dada, the Pop sculpture workshop of Leblon Delienne, Milan-based high-end textiles and wallpapers designer Dedar, as well as prestige design houses, with their ultra-chic Couture spirit, such as Missoni Home and Roberto Cavalli. Complementing the unique offerings of Craft - métiers d'art (Hall 5A), for buyers in search of exceptional items, this zone in Hall 7 will feature several new events:
• Maison&Objet invites The Invisible Collection, the first online destination of exceptional designs created by the stars and young talents of contemporary interior decoration. In the beautiful set created by Émilie Bonaventure, The Invisible Collection presents its vision of responsible luxury and superior craftsmanship by showcasing the furniture and objects that will be tomorrow's iconic designs.
• Combining art and technology, the international collective pushing the limits of imagination, teamLab, returns to Maison&Objet Paris to present "Resonating Microcosms of Life - Solidified Light Color", a new 100% immersive installation that fuses nature with the digital world. It's a dreamlike journey beyond time.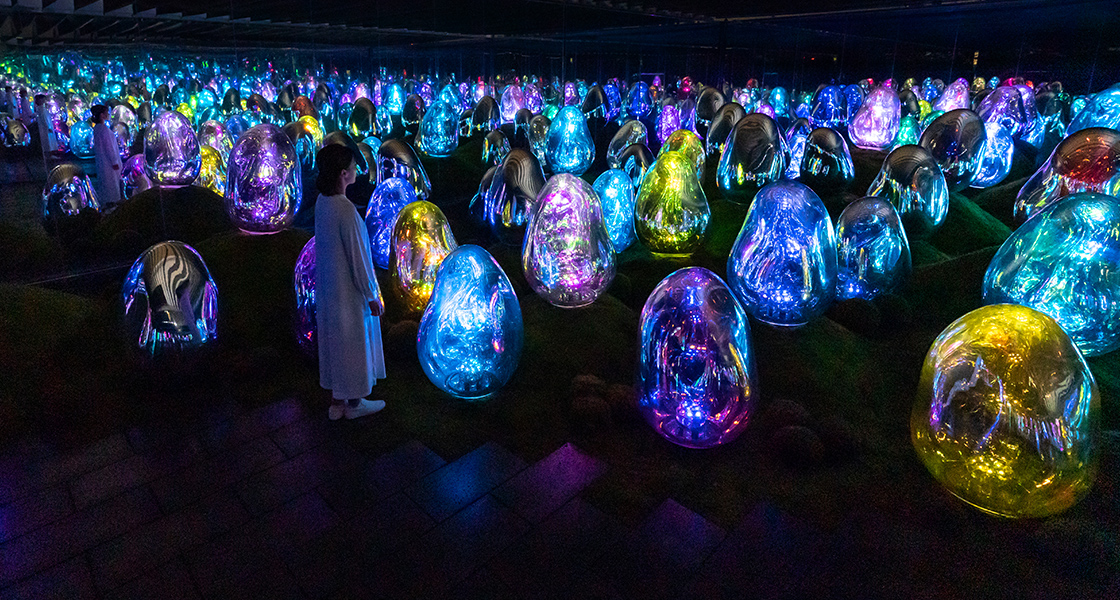 • The crème de la crème of French design houses will be grouped together at the entrance to this area, to highlight the French touch and that certain je-ne-sais-quoi that the whole world loves. Here, you will find lighting in organic shapes from Cinabre Gallery, selected pieces from the Edition Limitée Paris gallery rooted in the venerable tradition of the French decorative arts, poetry in glass from Vanessa Mitrani, curiosities by Ibride, hotel furnishings from KNGB, and magnificent sensory designs by La Boîte Concept, an acoustic furniture specialist of the highest order.
• Throughout the fair's relaxation and refreshment areas, famous names will be given carte blanche to enchant and inspire our restful moments. Surprises will include Tristan Auer design for « La Plage » (The Beach), a restaurant co-produced with the Mariage Frères tea company, and design duo Paola Navone + Daniel Rozensztroch will create a curiosity café called « La Cuillère » (The Spoon).
• Just next door, the focus will be on analyzing the season's theme in a new space called "What's new? Luxury", dedicated to all that's new and notable at the fair, spotted by French creative agency and new-gen media outlet GoodMoods. And be sure not to miss the roster of talks with prominent figures from the worlds of design, decor and lifestyle. 
• Riding the new lifestyle wave, Renault promises to break all the rules and bring a new polish to its cult-favorite 4L model, with a new version, « La suite N°4 » (Suite #4) created by star designer and visionary Mathieu Lehanneur, Maison&Objet's Designer of the Year in January 2010. Presented in a special sneak preview at Christie's this autumn, this fine automobile will nestle in this winter in the aisles of Hall 7 at Maison&Objet.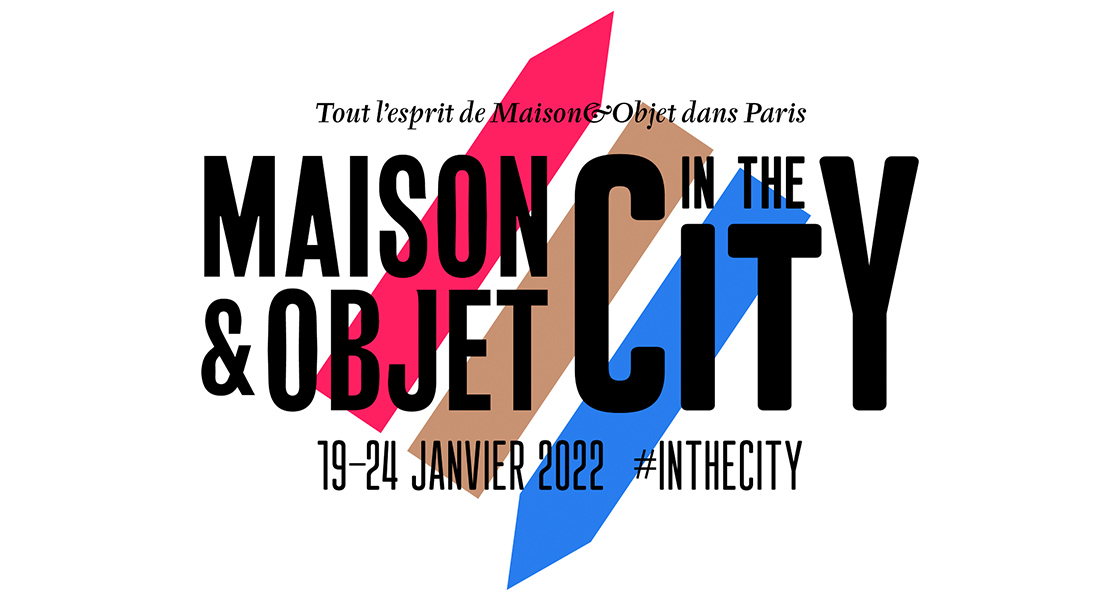 • And last, but certainly not least, there will be a new tour through town to follow, under the moniker "Maison&Objet In The City", gathering together the greatest interior decorators and pairing them with prestige maisons and their exceptional craftsmanship, from January 19-24.  
What's on the agenda at Maison&Objet Paris in January? A Trade Fair Named Desire, you can be sure! 
Maison&Objet Paris: mark your calendar for Thursday, January 20 through Monday, January 24, 2022.