On the occasion of the September 2023 Maison&Objet fair, matériO', the global library of innovative and unique materials, will present around thirty inspiring materials selected by our trend watchers from all over the world. Over more than 60 m2, within an original, spring-mounted setting, you'll discover a focus on reused, recycled, scrap, excess, or overstock materials.
This exhibition, entitled "Second Life", will highlight the latest developments in regenerated materials that are ready to set off for a second time around, for a new lease on life and new uses. Each material is presented in a large PMMA cylinder, all of which will be floating 1.7 meters above ground level, as though they were levitating. On the ground, at the foot of the cylinder, you'll find waste used as "secondary raw materials". Visiteurs will be able to walk through these materials, admire them at leisure, and obtain all the details they need to include these magical materials in their different projects, whether it's in architecture, decor, or any other creative domain.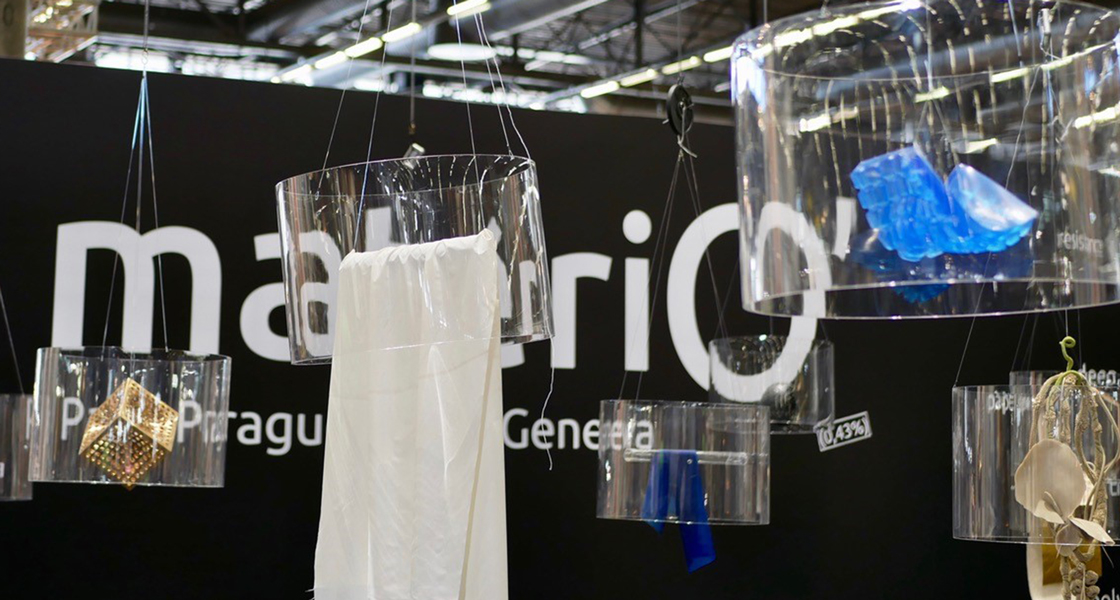 Among the finds presented will be fish-scale paper, wood from jeans, yogurt cups that become panels, flooring made from used leather belts, shrimp-shell foam, rubber-tire tiles, blocks of insulation out of popcorn, and rigid panels made from cigarette butts. And especially, last but not least, the Holy Grail, the most eco-friendly, green, sustainable, durable, responsible, organic, and virtuous material...in the world. A world exclusive at the matériO stand, from September 7-11, 2023.