An editorial team's picks are, indeed, the culmination of an expertly blended infusion of expertise. Rugs, sofas, lamps, vases... the collection of items that sit side-by-side on the page not only tap into emerging trends but reflect a style, lifestyle and editorial line that is specific to each publication. Scrutinising and comparing their one-of-a-kind, insightful and carefully curated choices can prove to be an excellent way of arousing curiosity, sparking new affinities and fuelling our inspiration.
Even online, Maison&Objet is rooted in Paris. Journalists from around the globe nomstill see it as the place to home in on what's currently hot in the world of French design and interiors. In September, their haul of "treasure" included items not just from new design houses but from stalwarts of the French design scene, too. Noma's Art 77,5 chair is a prime example of how exacting design and a precision finish can bring out the full beauty of recycled materials. The Astra table designed by Patrick Norguet marries metal and marble. Exuding an effortless combination of simplicity and sophistication, it captures the essence of La Manufacture, another up-and-coming design house. Both items feature on the editors' picks compiled by Russian magazine INTERIOR+DESIGN. Ligne Roset's modular Asmara sofa and Fermob's Piapolo stool have been singled out to sit alongside long-established brands by Surface magazine, whilst for DECO Home, it's Toulemonde Bochart's Sonia rug and DCW éditions's Gras n°305 lamp that have made it onto the much-anticipated list.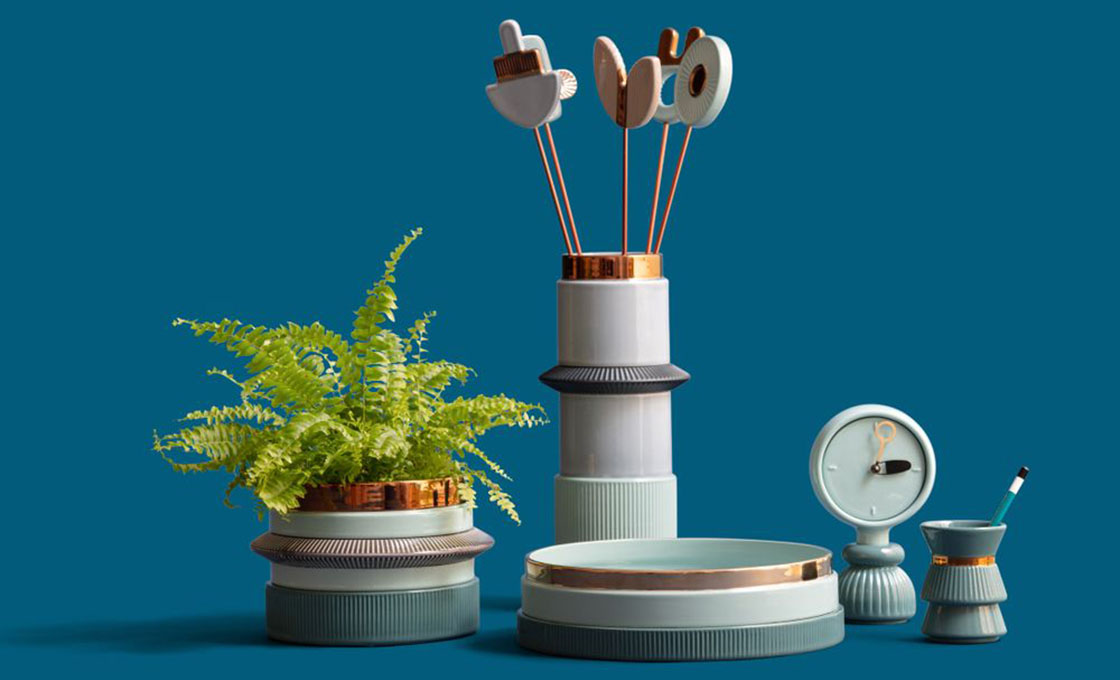 "The ELLE Décoration style is an amalgamation of genres. It's about stepping outside the box, laughing in the face of trends. Must-have designer pieces handled in an unexpected way, to make them sit effortlessly alongside other, more affordable pieces. Basically, it's about not taking yourself too seriously, having fun, sparking design "accidents", not restricting yourself to something too straight-laced, too predictable". ELLEnuevo Décoration France.
By opting for the marble candlesticks designed by Margaux Keller for oOumm and Atelier Buffile's ceramic platters for Dragonfly that combine creativity, audacity and expertise, benchmark publication AD France serves up an alluring snapshot of the nation's design ambitions and flaunts its credentials as a fine connoisseur of its territory's brands. Belgian magazine Villas plays the home-grown talent card, too, inviting us to (re)discover Vincent Sheppard's indoor and outdoor creations, Cruso's ingenious shelving system and the voluptuous sofas from JNL Collection. And then there's Nuevo Estilo, whose current crushes include an astonishing parasol and a boldly hued throw produced by two of Spain's most iconic design houses, GiandaBlasco and Mantas Ezcaray.
« The beauty of attending Maison&Objet Paris—whether online or in person—is the sheer volume and diversity of design present. These picks were not chosen as (…) a virtual moodboard for what's currently trending, but rather, for each one's individual characteristics." AD USA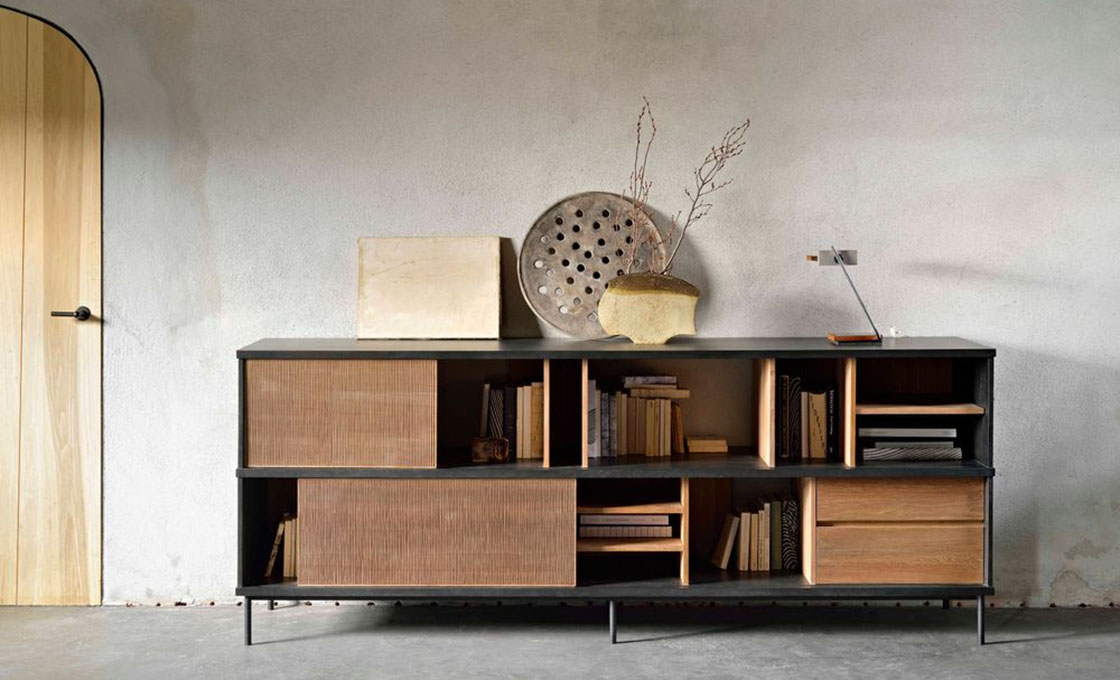 That's the home-grown crop of talent covered. As for the rest, the magazines' eclectic choices demonstrate a sense of curiosity that knows no borders. Thanks to the Digital Fair, we can all continue travelling the world. The digital showrooms enabled AD USA to discover Swedish rugs crafted from New Zealand wool – Chhatwal & Jonsson – and a sculptural hanging chair heralding from South Africa – Studio Stirling. ELLE Decoration China, meanwhile, has chosen to turn the spotlight on a spectacular sideboard from Portuguese design house Insplosion that is a homage to azulejos tiles. It sits in stark contrast with the restrained elegance of the Neva chairs, designed in Bosnia-Herzegovina by Artisan.
"The pieces share a sense of authenticity and tradition, and reflect a character of a certain place or moment in time. (…) Our selections also reflect a spirit of the summer, of time spent outdoors, and the humour and play found in life's simple pleasures". Designboom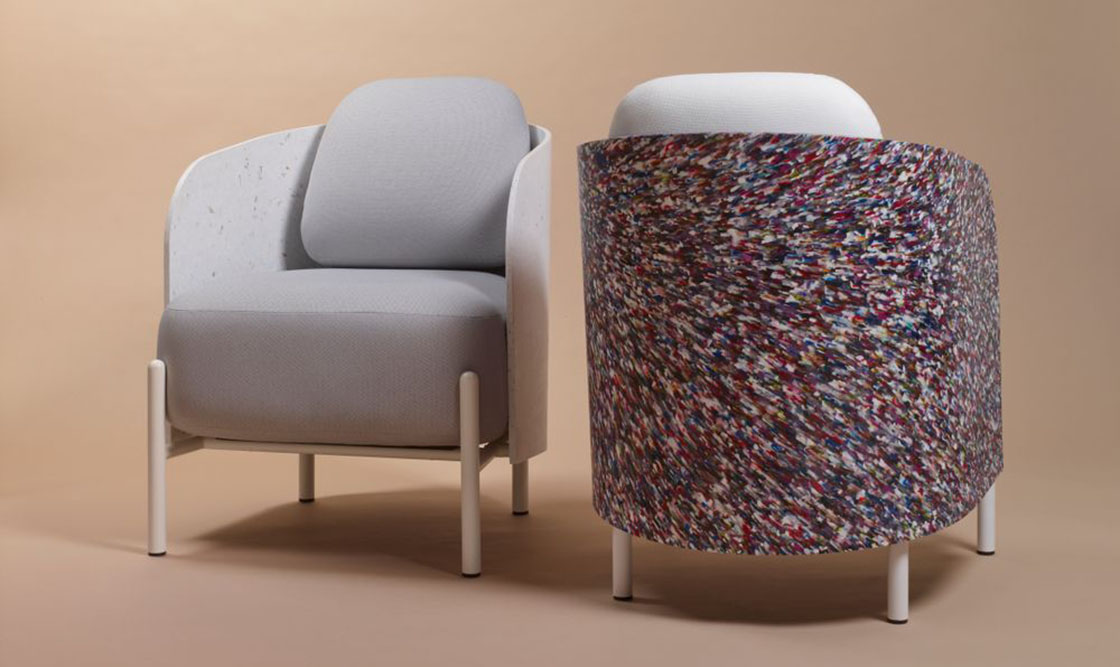 In and amongst these savvy selections, there's also the odd curiosity that piques everyone's, well, curiosity. IDEAT has fallen head-over-heels for the deep blue and mysterious animals that adorn the Abyss porcelain plates designed by Faïencerie Georges. Designboom, on the other hand, has got every last detail covered, with the roundup including a daybed, lights, a chair and even a stool to embellish beautifully spacious homes, alongside delicate place mats handwoven in Colombia from Iraca palm leaves and retailed by Myto design ritual. What makes Marie Claire Maison Korea stand out from the crowd is its penchant for cheery or subtle details that enhance everyday life, such as the olivewood computer keyboard from Gebr. Hentschel, pop-style cookware in punchy hues from Kapka Enamelware, and the only edible item to have made the pick: infusions of plants, fruit and spices for making flavoured rum – Quai Sud.
"We don't follow trends and fads and we are on the look out for pieces that are well designed and where there is thought and consideration behind the design and the inspiration". The World of Interiors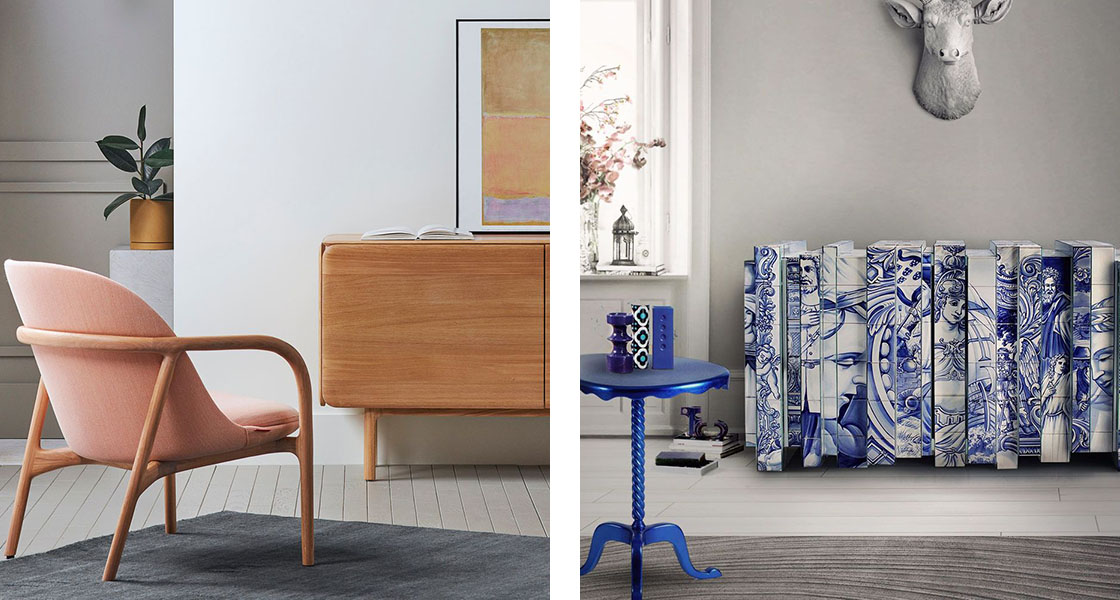 All these "Editors' picks" prove that internationalisation doesn't have to mean standardisation, but there is nonetheless one common denominator right across the board. Items that are discernibly handcrafted, the product of a renewed interest in humble or luxurious artisan design, are absolutely everywhere you look: for MilK Decoration, it's SEMPRE LIFE's organically shaped crackle-finish glasses, whilst Feelgood Designs' rattan chair crafted by Filipino artisans has caught the attention of Goodmoods. Elle Décoration France, meanwhile, has fallen for Anne Krieg's surrealistically shaped black stoneware jug, whilst Design Milk features Sara Pereira's one-of-a-kind raffia, jute and wool wall hanging, and House & Garden has chosen Galerie V's black stained ash table. Over at The World of Interiors, it's all about silky, shimmering and precious materials: M.Maurer's trimmings, Inka's chintz and Augarten's Viennese porcelain.
Exploring all these "Editors' picks" can be stimulating, surprising and enjoyable, not to mention a lot of fun. One brand has broken all the records, garnering mentions from 6 of the 17 magazines to publish their picks. Reckon you can work out who it is? Here are a few clues to get you started: it's a Belgian brand that's mad about wood and that has been exhibiting at Maison&Objet Paris since 1997... as well as exhibiting at the Digital Fair.