Product categories: Accessories — Cutlery
Professional cutler since 1920 Manufacturer of knives, cutlery, kitchen accessories, wine JEAN DUBOST. The elegance of a table, the finesse of detail, the precision of the cutting edge, it is all the know-how and the well-being of JEAN DUBOST that emanate from its cutlery and cutlery collections. It's almost a century since the same gestures are repeated, in a precise, delicate way to bring all the quality to our products.
Our inspiration has its source in everyday life, lifestyles, our travel books. This source is multiple, rich in the experience of each, it gives the company JEAN DUBOST a modern spirit, resolutely turned to the future.
French MadeHotel&Restaurant

Contact the brand and discover its new products all year long
Contacts
News
THE POCKET of Jean Dubost, the Laguiole closing with clean design
Fluid lines, new perspectives, voluptuous curves, innovative and responsible materials, new perspectives on one of the symbols of French cutlery. Jean Dubost®, French cutler since 1920, the first PEFC-certified cutler in 2009, offers his new Pocket Laguiole an innovative and terribly attractive "French Touch".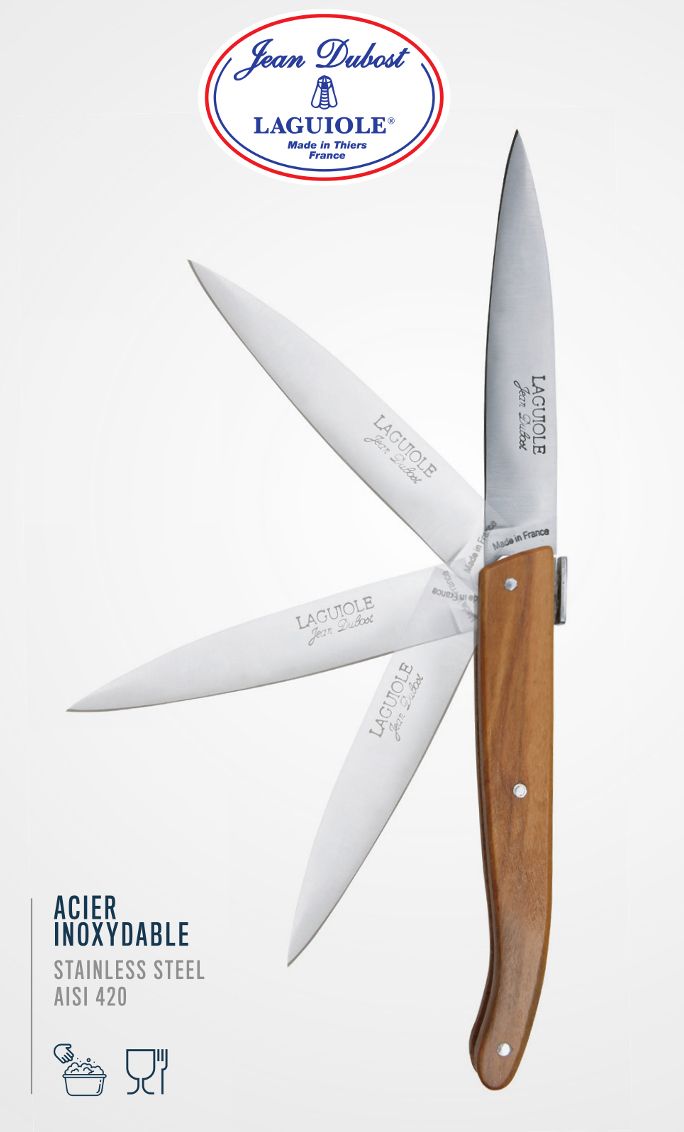 Manufacture cutlery by Jean DUBOST
A knife, a fork, a table spoon, a teaspoon Stainless steel knife thickness 1.2 mm with microdentate blade satin finish Set held by a tricolor ribbon and a metal medallion with the logo of the brand Also available in leather pouch for chic tablings 100% French manufacture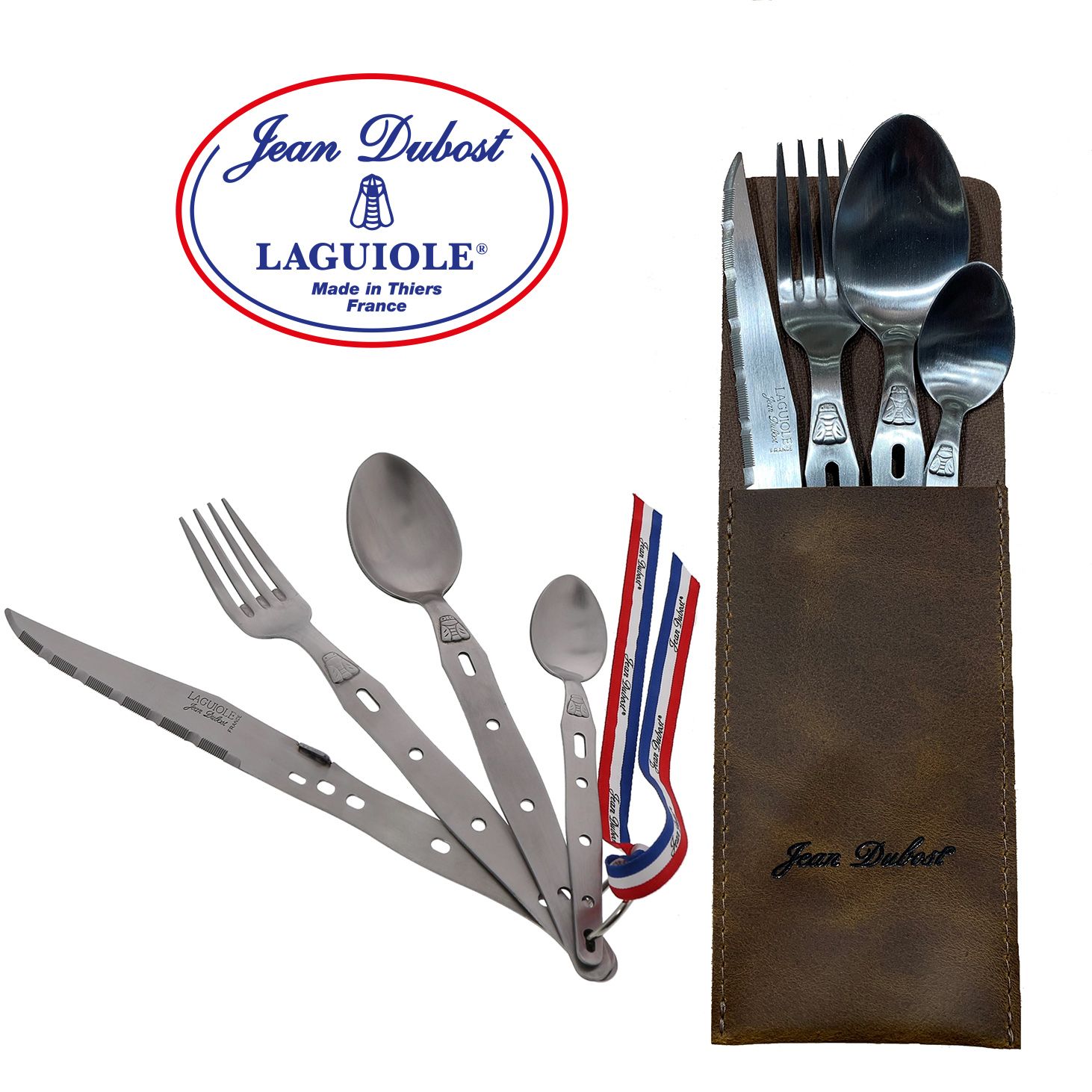 Block 6 steak knives Jean Dubost range LINE
6 steak knives block Jean Dubost, LINE collection (vegetable bioplastic handles based on cornstarch, 100% compostable, 100% biodegradable) Public Price 29.90 euros