Product categories: Furniture & storage — Seats — Indoor lighting — Decorative pieces — Furniture & storage — Design
VICAL: high quality, tradition and a design up to date combined with very competitive prices. It is the general concept of the company. At VICAL, we love antique, special objects, big vases, pieces from any corner of the world… Temporary products that can shine in a home for an entire life.
Influences from other cultures, acquired during many trips, are present in our style and, a human team works with impetuosity to add the warmth and elegance each product deserves.

Contact the brand and discover its new products all year long
Contacts
News
VICAL CELEBRATES ITS 70th BIRTHDAY
We celebrate our 70th anniversary with all the passion we started with and a diary full of events to celebrate the landmarks along the way and to toast those that are still to be reached. This year will be the 70th since VICAL set out on its journey. As a brand our stock in trade has always been our energy and passion.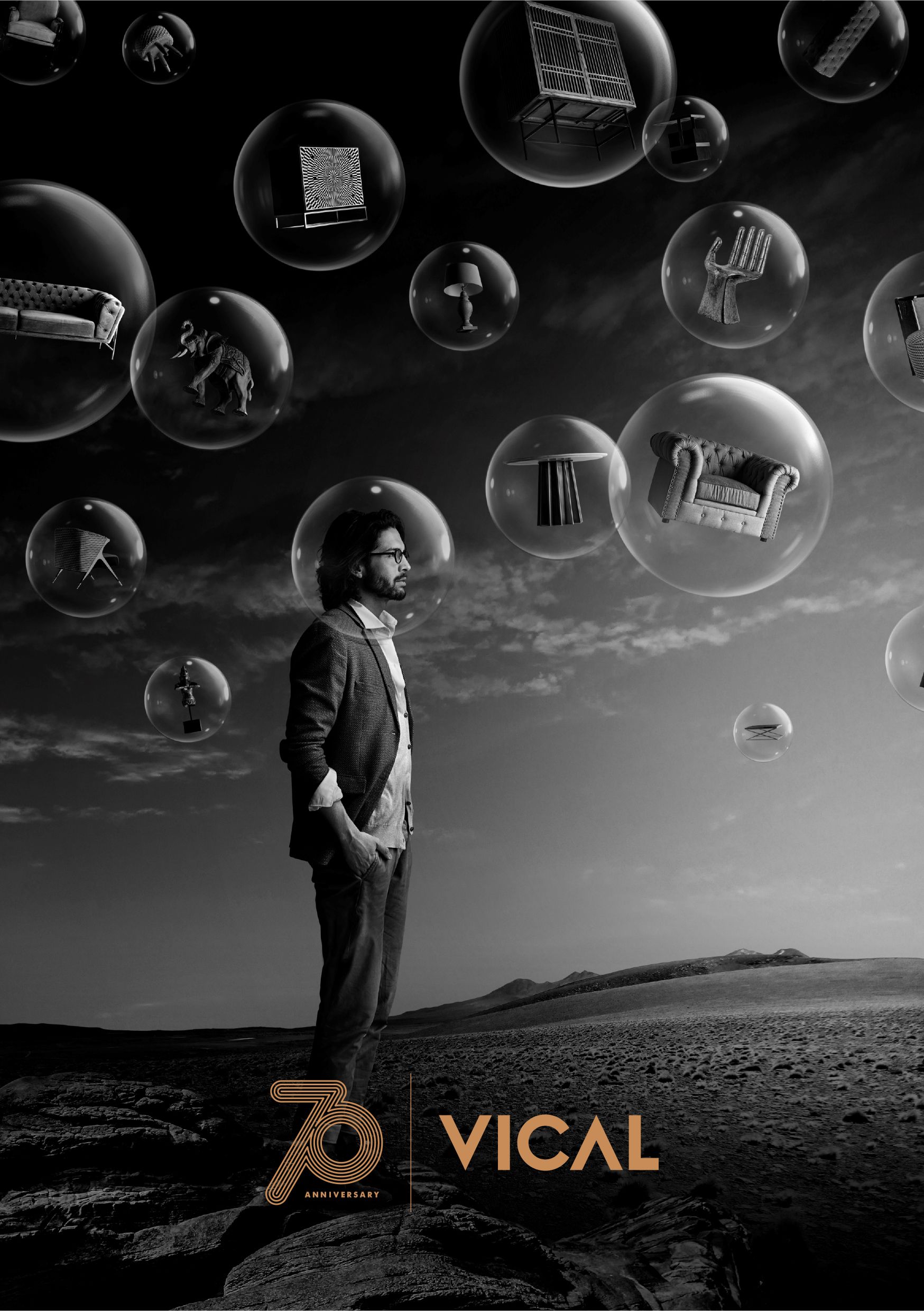 Vical launches its latest novelties at Maison & Objet
Furniture and colourful upholstery, novelties in lamps, chairs, tables… and exclusive marble pieces will be some of our main bets for the upcoming edition of Maison & Objet from January 17 to 21 in Paris. At Maison & Objet Vical shows, once again, its ability to bring home the latest trends in the world of furniture and decoration. With a wide and versatile catalogue, Vical will reveal its latest