Product categories: Furniture & storage — Indoor lighting — Ornamentation — Decorative pieces — Fashion — Kids — Children's furniture — Design — Contemporary — Office accessories
MUSKHANE presents a line of home ware inspired by the energy of Nepal, entirely handmade in a palette of rich and vibrant color. The heart of MUSKHANE beats in Nepal, where happiness and simplicity reign. Purity and spirituality are manifest in every gesture. Color, rich and nuanced, beautifies everyday life.
Since 2003, MUSKHANE brings you in a world created to treat yourself. A line of homeware deliciously soft, influenced by the nepalese harmony. Our collection of felted wool objects brings warmth and cheer. Our design pieces give a note of elegance with their clean lines, while our whimsical decorations bring good mood and happiness to your interior.
Sustainable

Contact the brand and discover its new products all year long
Contacts
News
Discover MUSKHANE in the eco-friendly SUSTAINABLE visit itinerary at MAISON&OBJET!
Discover MUSKHANE in the eco-friendly SUSTAINABLE visit itinerary at MAISON&OBJET. This fil vert "green itinerary" identifies exhibitors committed to an environmentally-friendly, ethical and fairtrade approach. MUSKHANE has been selected by a jury of independent experts. To discover more about our commitment, we invite you to read the attached press release.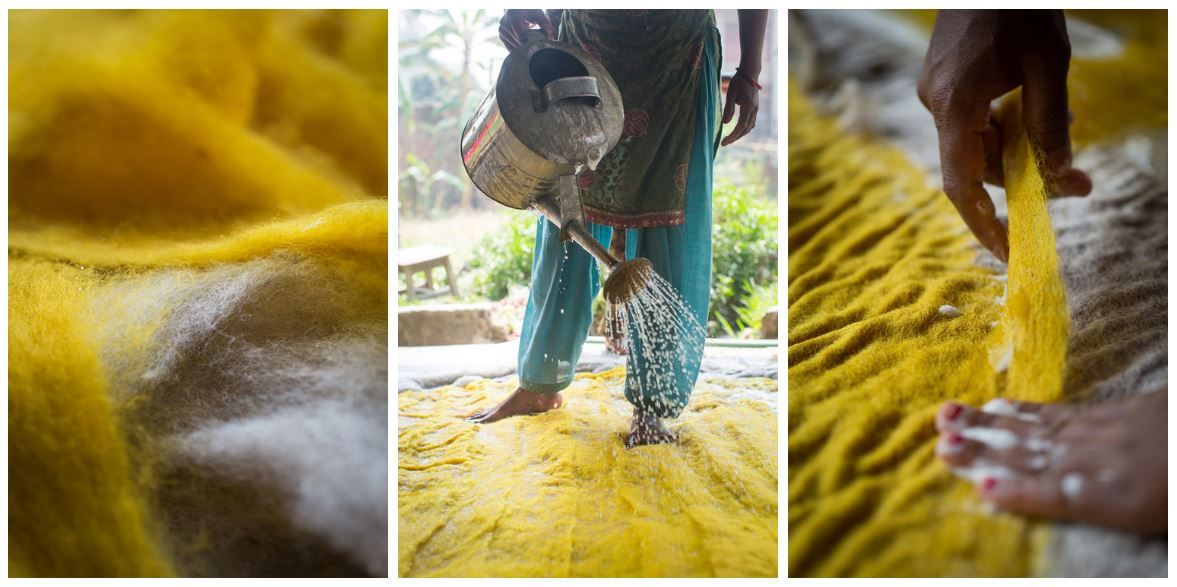 Still concerned by the ecological footprint linked to its activity, MUSKHANE renews its collaboration with the Geres.
MUSKHANE is taking part alongside the Geres in the energy transition by signing a new convention to keep reducing its carbon footprint. With the status of Committed to Climate Solidarity, our approach is recognized by the Geres because it is part of a sustainable development dynamic and participates in the fight against climate change.