Product categories: Furniture & storage — Indoor lighting — Decorative pieces — Fragrances — Furniture & storage
Cosmopolitan Living. Dôme Deco is an international B2B interior design company that designs and distributes total interior concepts. We create exclusive interior settings with our wide range of high end quality design products along with our cosmopolitan identity. We offer affordable luxury to interior architects, retailers, hoteliers, co-working spaces, real estate projects and the likes on a worldwide level.
Our head office is located in Belgium, in the centre of Europe. From here we present our newest collection twice a year in our 800m.
2 showroom.
Hotel&Restaurant

Contact the brand and discover its new products all year long
Contacts
News
New collection 2020
Here it is! We proudly present you our newest catalogue for the spring/summer collection 2020. Can't wait to get inspired? Download the digital version on our website: http://legacy.domedeco.com/sites/default/files/pdf/dd-spring-summer-catalogue-2020.pdf & register now in our dealer webshop to shop the new collection!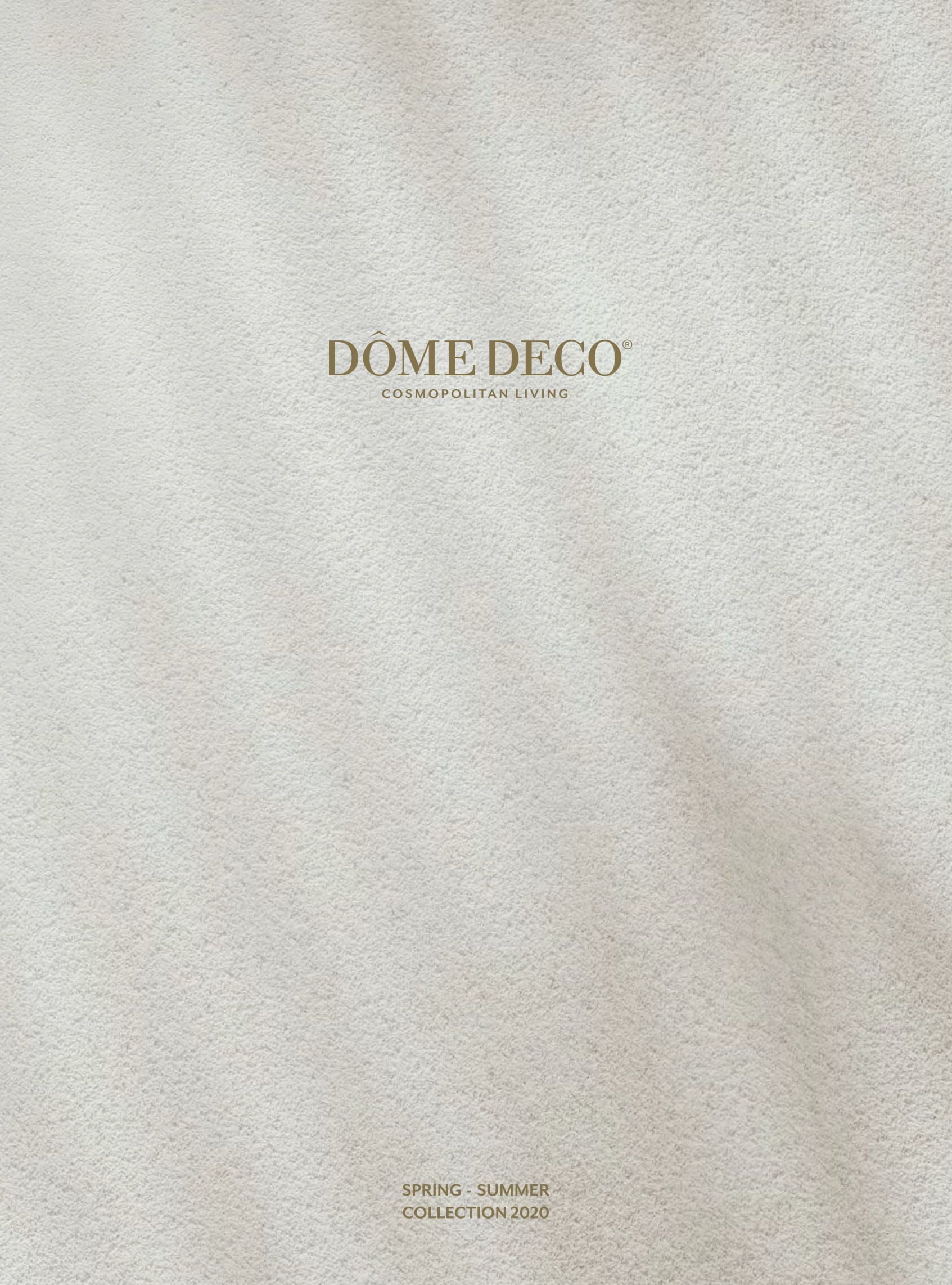 Our 3 new themes
ESTABLISHED A classic and sober masculine interior look, where warm wooden objects play the leading role in an urban industrial loft decor. INTRIGUE A stylish and elegant interior look, with textures inspired by geological areal views and shimmering mineral stones. CLARITY A refreshing take on true craftsmanship. Raw sophistication with a bright outlook. Handmade with contemporary details
Dôme Deco Café
Just like last year, in collaboration with Maison & Objet, we furnished a complete Dôme Deco Café. This year located in Hall 8. Stop by to discover what we can offer for your hospitality projects!