Product categories: Furniture & storage — Seats — Decorative pieces — Crokery
IBRIDE is an independent design workshop, instilling life into unique objects infused with stories and emotions. IBRIDE is a French design publishing house founded in 1996.
Under the IBRIDE brand name, a series of unique collections has blossomed, where each and every object embraces its own mythology.
The later is, in fact, a contemporary mythology, populated with images, encounters, travels, animals and permeated with numerous references to the history of art itself.
The heart of our work is to instill a special emotional bond into the objects that surround us.
Work!

Contact the brand and discover its new products all year long
Contacts
News
NEW! ibride collaborates with the thyssen museum in Madrid
The ibride design house, upon the Thyssen-Bornemisza museum's request, has created Yuan Eden, a dinnerware inspired by the museum's collection of 16th century. Rachel Convers invites tiny white butterflies to come in the museum, to fly over paintings, to delicately caress bare skin and forage in still-life. A bold and poetic version of her Garden of Eden is at the table : shoulder, eyes and wiggle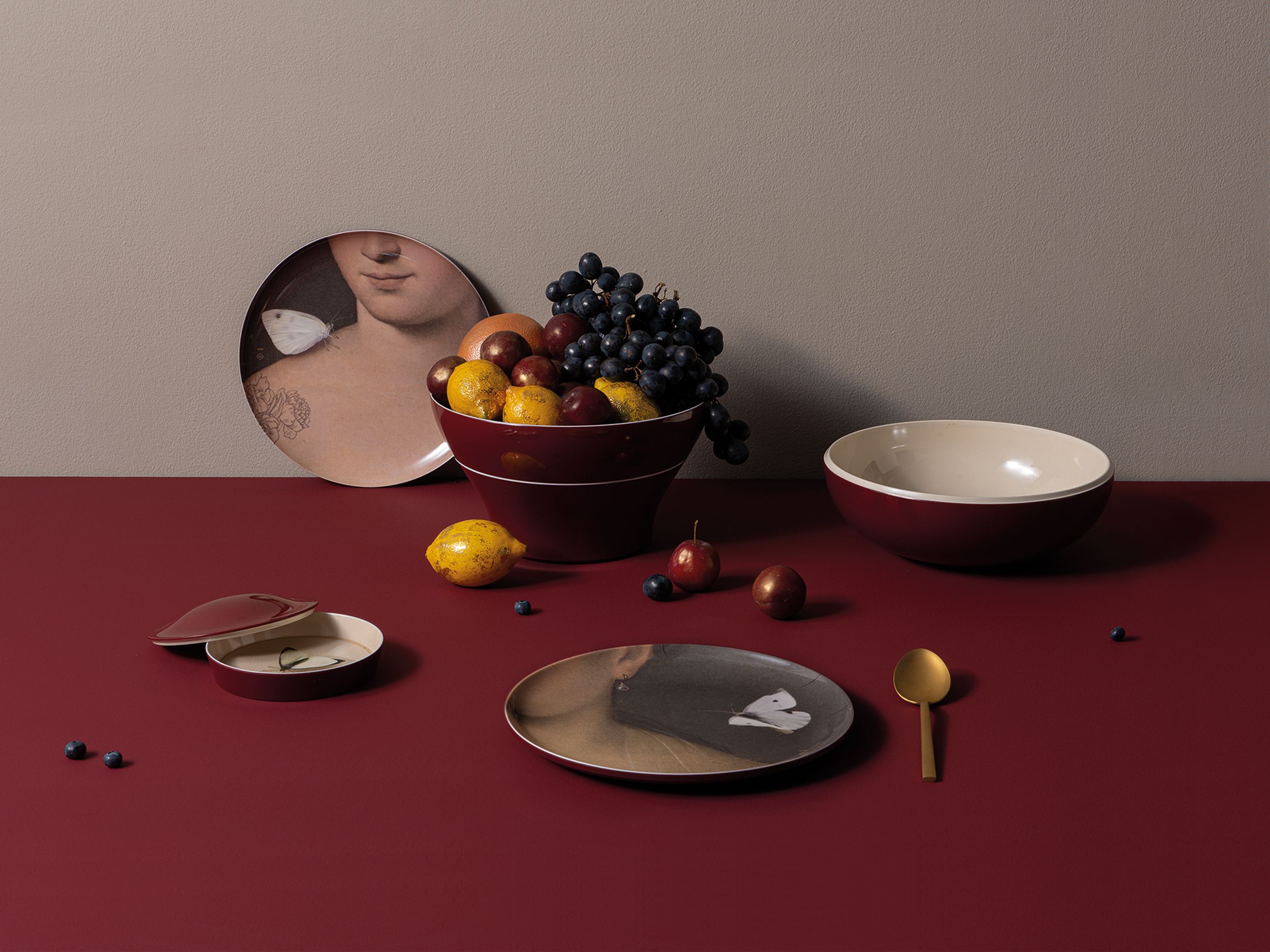 NEW! IBRIDE EDITIONS
Ibride enriches its story with new talents under the label "ibride editions". In the renowned work of Constance Guisset, French designer, shines a desire for movement, delicacy and surprise which corresponds to ibride's universe.